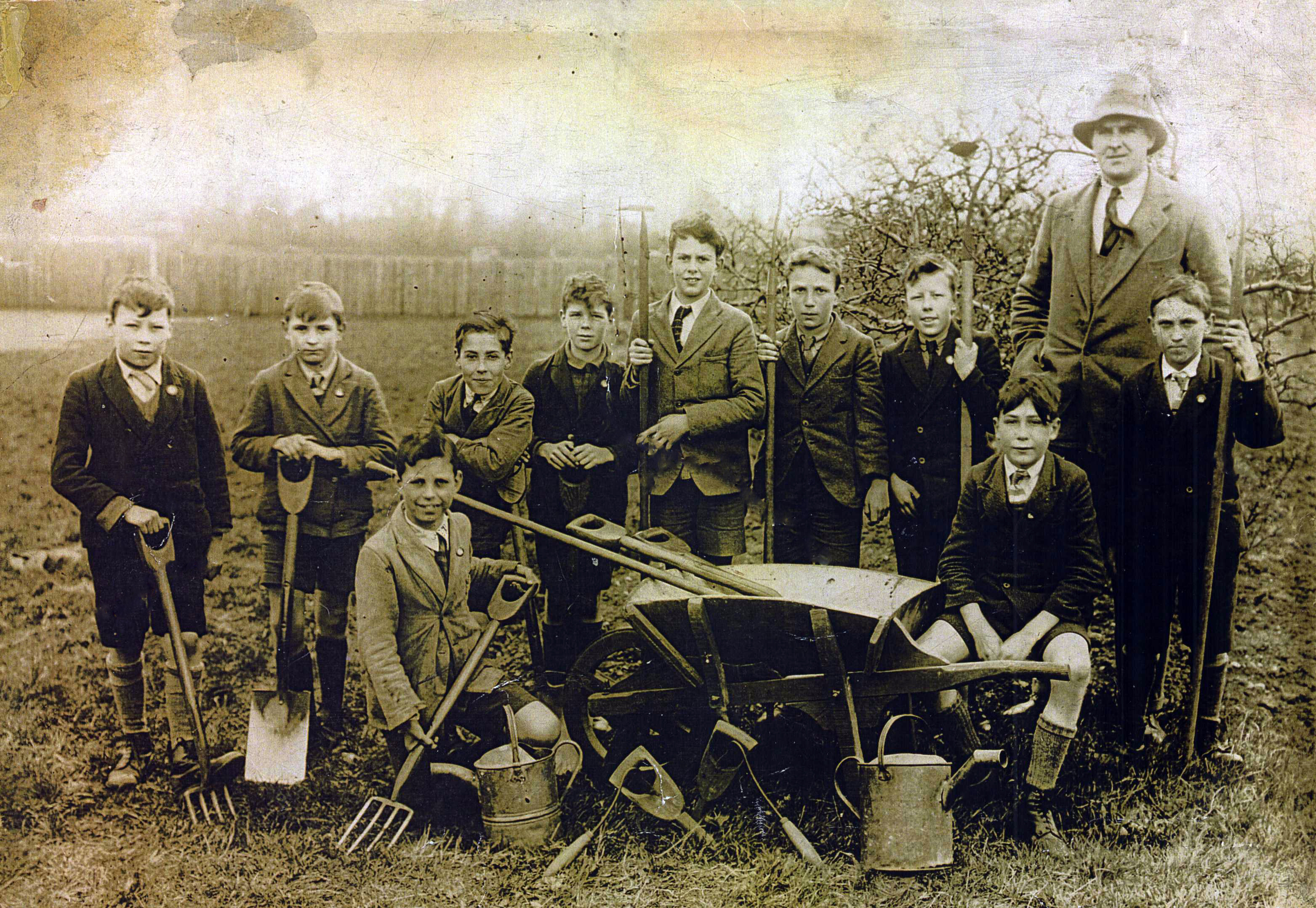 It is thought to show the Hemingford Grey School Gardening Club around 1929
The teacher is Mr Carter and next to him on his left is Bert Edwards.
The boy in the front with the fork is Ronald Laborne and the boy alongside
him with the spade is Maurice Darlow. The boy on the extreme left is
Derek Clifton's brother, Mervyn Ransome, who was killed at Dunkirk in 1940.
The wheelbarrow was recently discovered at the back of the old barn at Dockseys Farm
and is now in Cynthia Clifton's front garden filled with flowers.
Can anyone identify any of the other boys in the picture?
If you can, please email Hemlocs at info@hemlocs.co.uk.