.

(Hemingfords' Local History Society)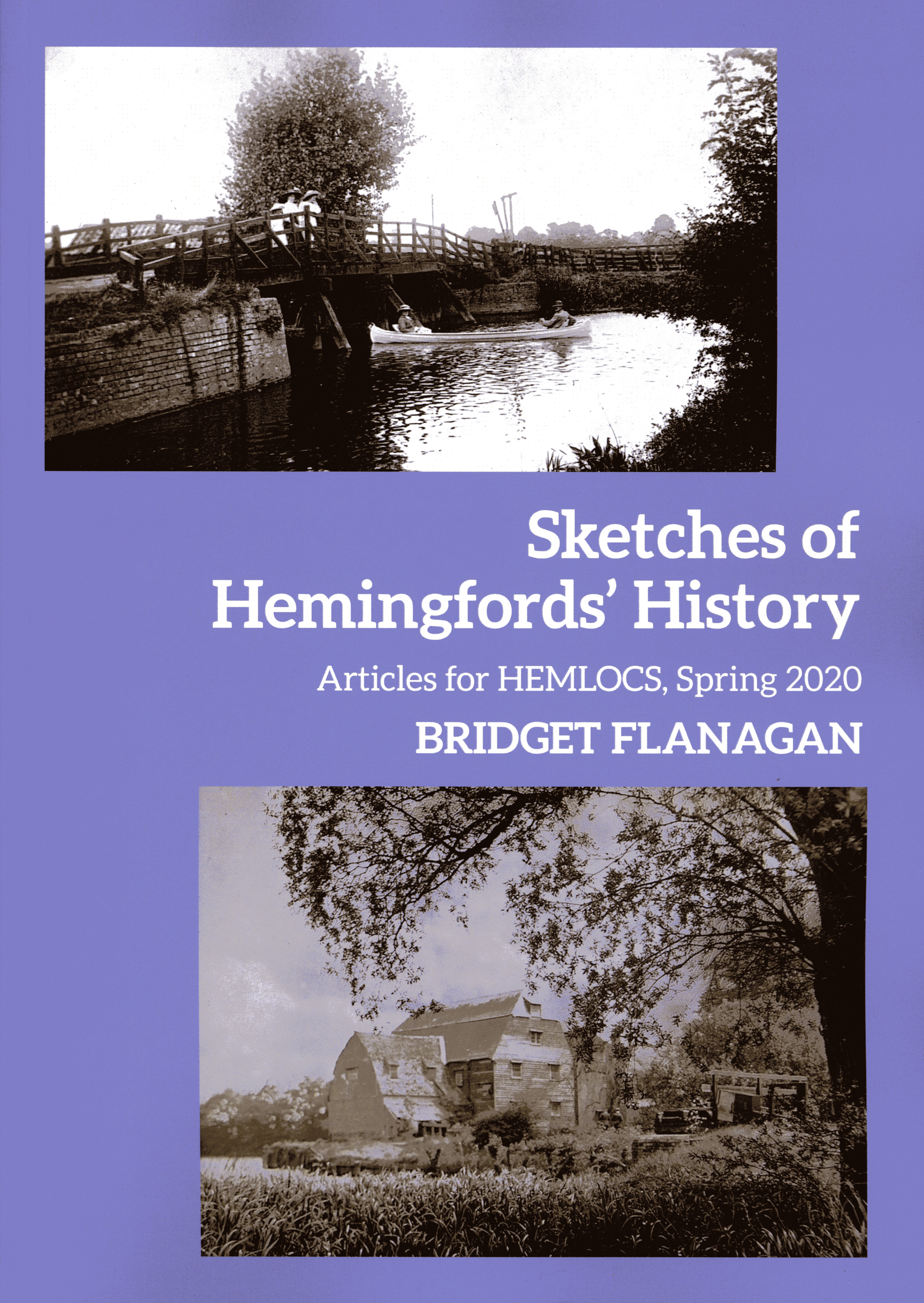 A New Hemlocs Publication -


Following her "Lock-Down" articles of Spring this year, Bridget Flanagan
has kindly allowed Hemlocs to print all ten of the presentations in a single volume (see left).

The book costs £8 and will make a lovely Christmas present
for those with a fondness for the Hemingfords.

To reserve a copy please e-mail the Society on info@hemlocs.co.uk
or contact a Committee Member.















The Society, formed in 1994, aims to increase knowledge of earlier times in Hemingford Grey, Hemingford Abbots and the surrounding area.
Meetings are held during winter on the third Thursday of the month in the Hayward Room of Hemingford Pavilion (PE28 9BX) commencing at 7.30pm
Additional visits and tours are arranged during the summer months.
Membership: £14.00 per annum
Family Membership: £25.00 per annum
Guests and Visitors: £ 3.00 per meeting