.

(Hemingfords' Local History Society)
Hemlocs Talk - 21 January
Our January talk, via Zoom, will be given by Hemlocs member Robin Waters.
The talk is entitled "Geographies of the Hemingfords"
and will begin at 7.30 with Zoom access 15 minutes before that.
Instructions and password will be e-mailed to members soon.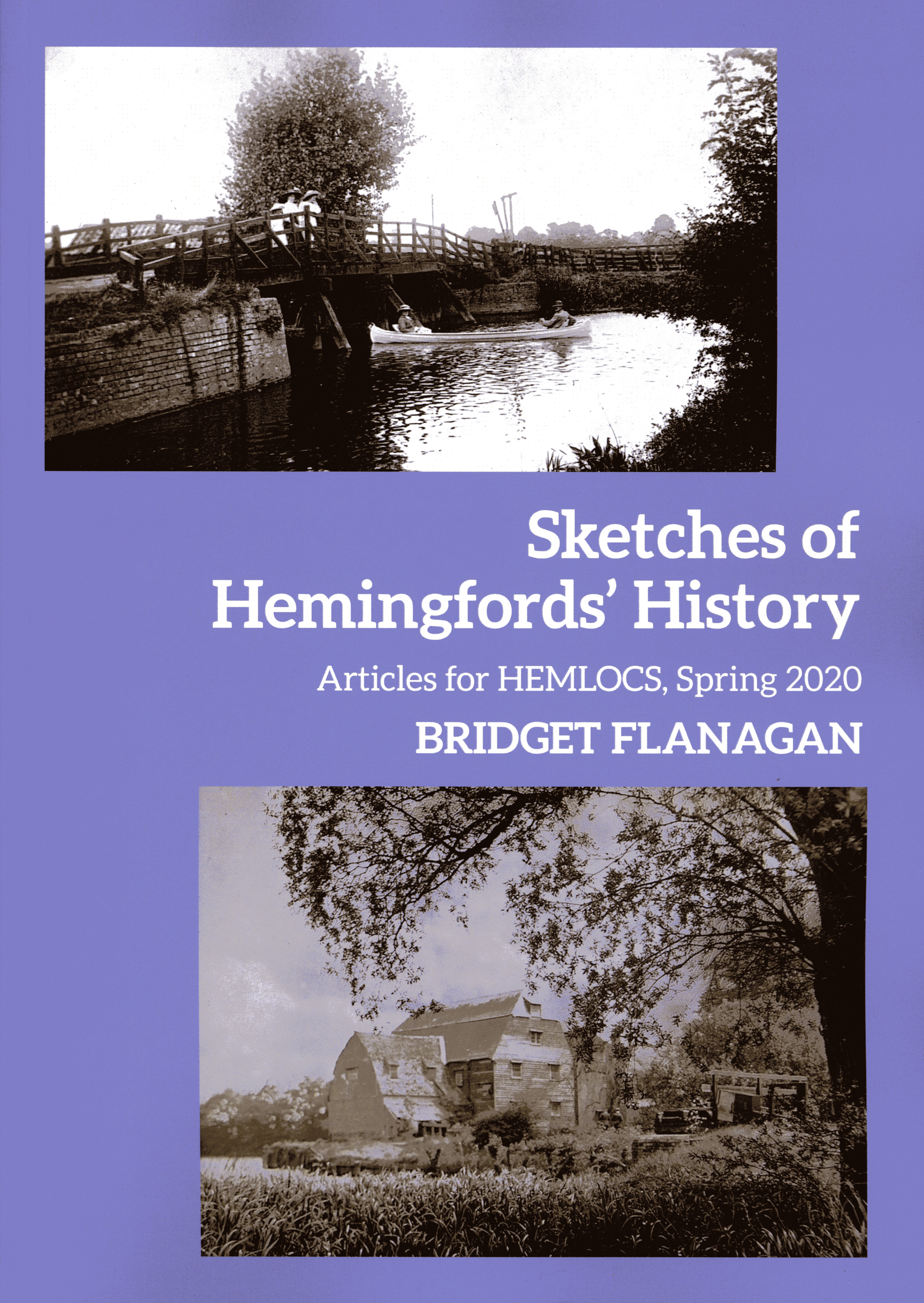 Bridget Fanagan's book of her "lock-down" articles (above)
is now available to read on line Please be patient - the book takes a minute or so to download!!




The Society, formed in 1994, aims to increase knowledge of earlier times in Hemingford Grey, Hemingford Abbots and the surrounding area.
Meetings are normally held during winter on the third Thursday of the month
in the Hayward Room of Hemingford Pavilion (PE28 9BX) commencing at 7.30pm
Additional visits and tours are arranged during the summer months.
Membership: £14.00 per annum
Family Membership: £25.00 per annum
Guests and Visitors: £ 3.00 per meeting