.

Gallery of old Photographs
If you have any information about the photographs
please let the committee know at info@hemlocs.co.uk.
(it may take a short while to load all the images)
1. Floods
1.1 Floods of 1912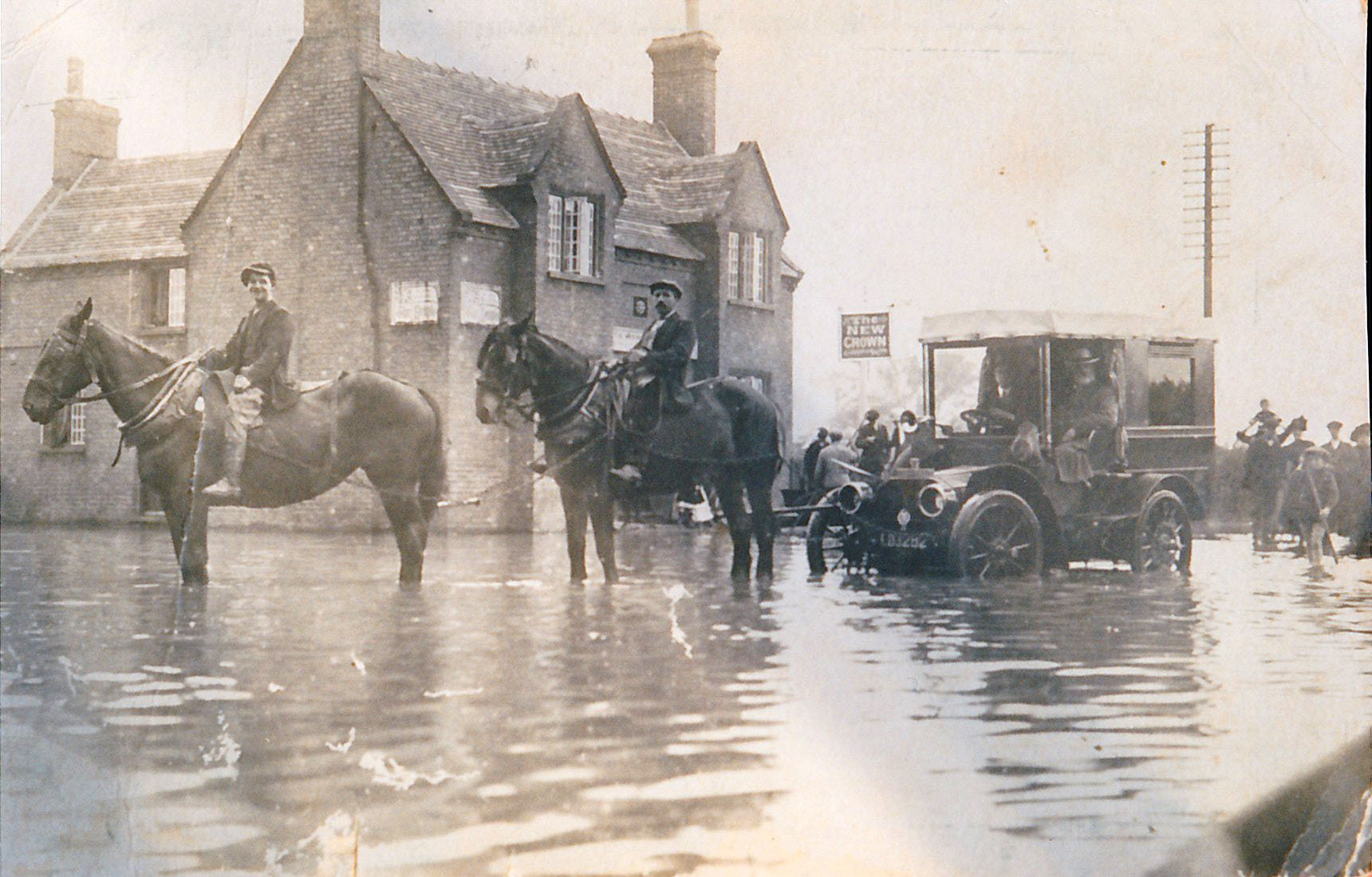 1.2 Floods of 1912 at The New Crown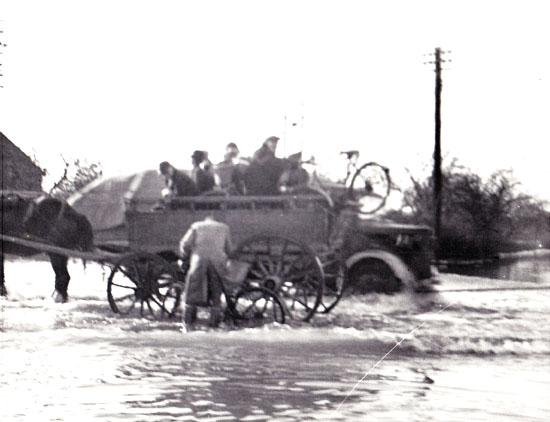 1.3 Floods of 1947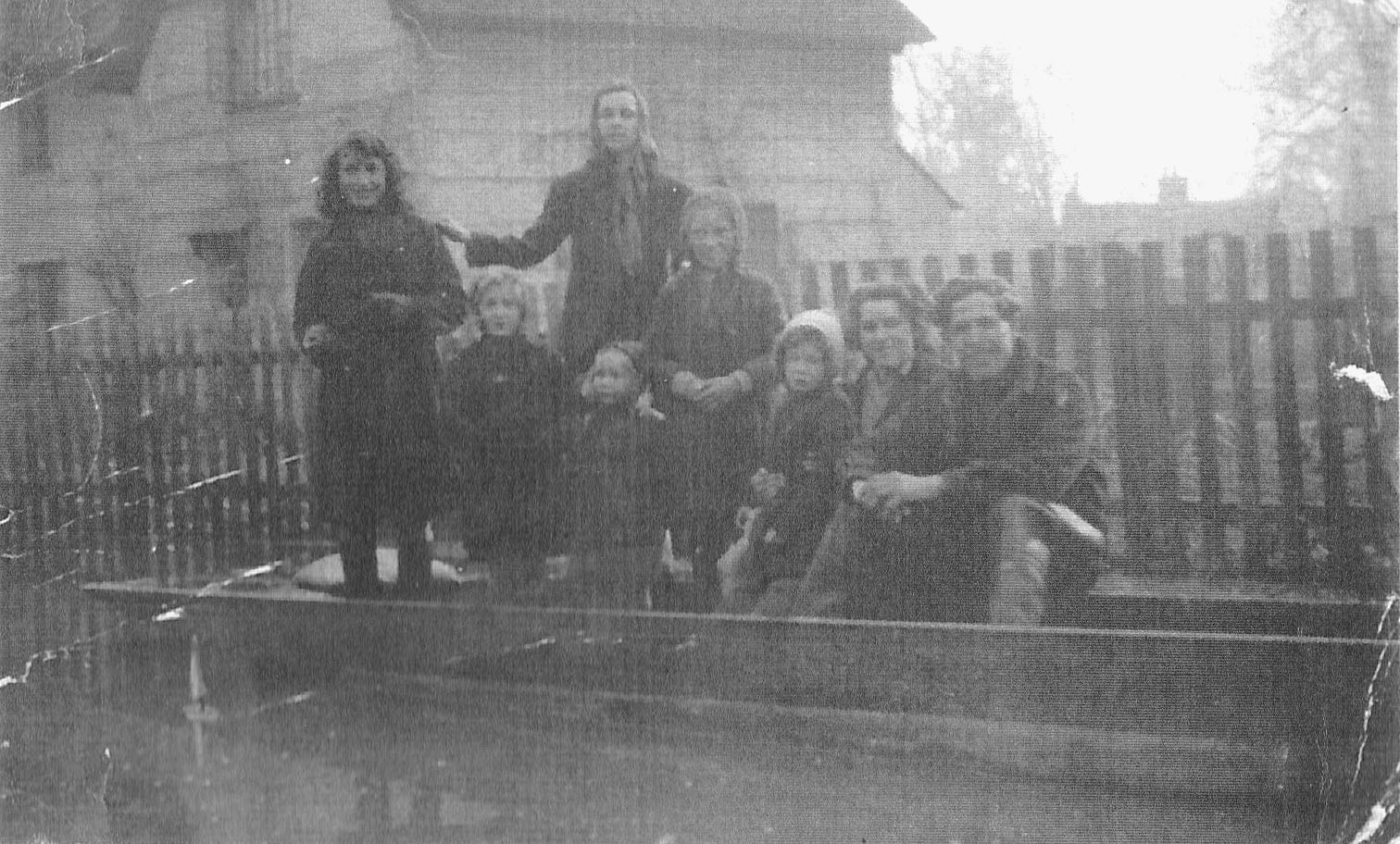 1.4 Floods of 1947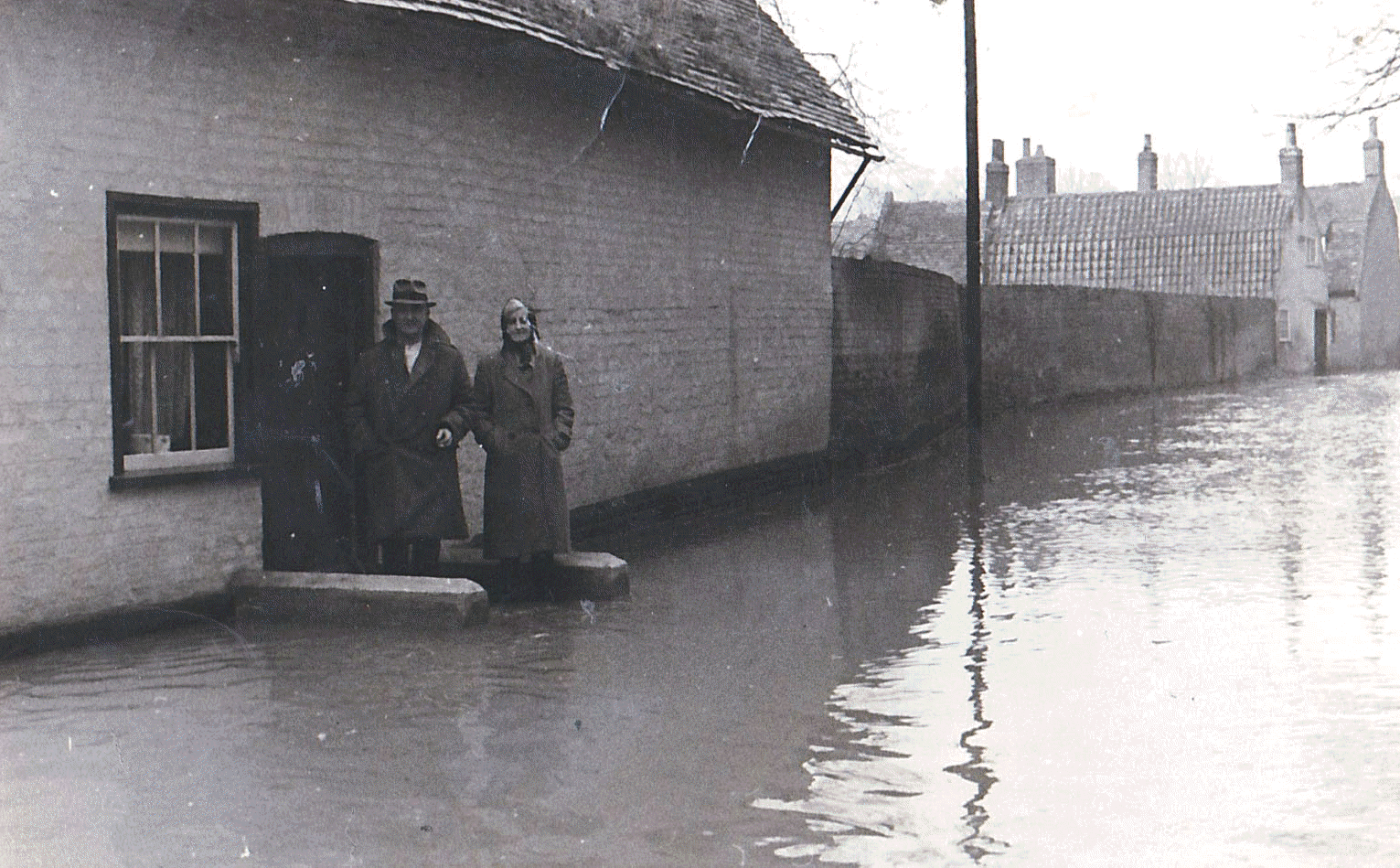 1.5 Flooding in Church Street - 1947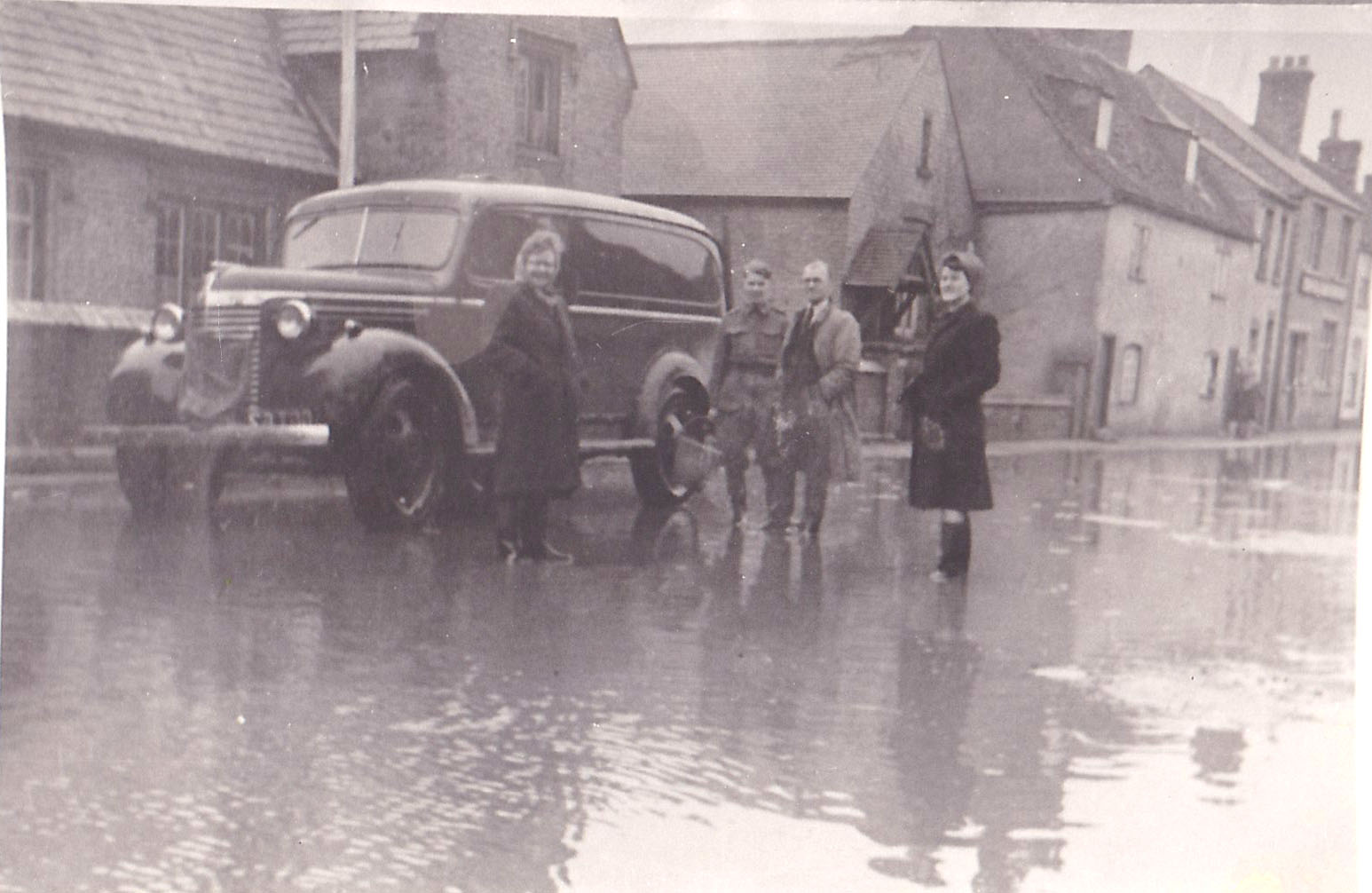 1.6 Floods 1947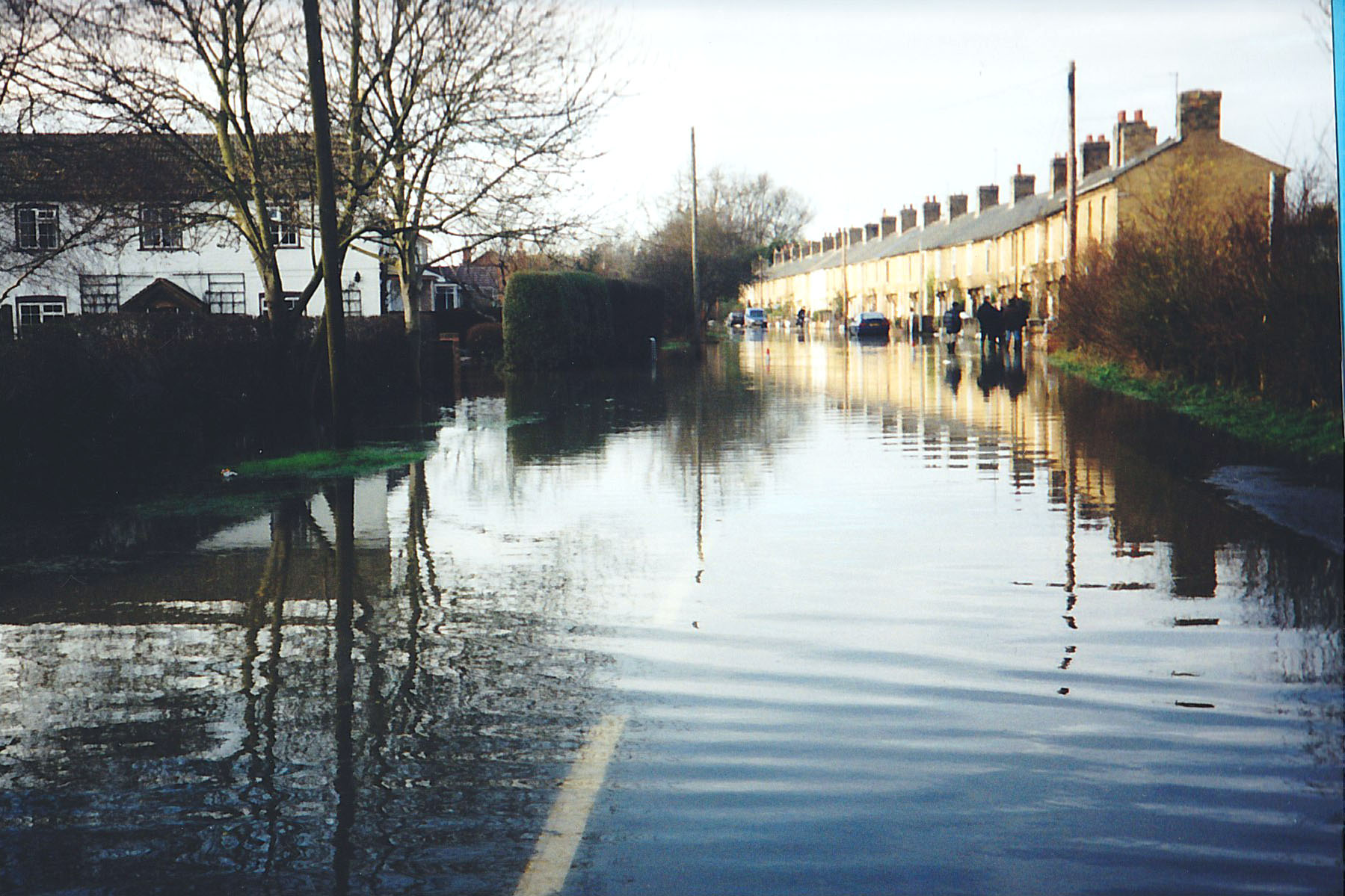 1.7 Flooding at Victoria Terrace 1998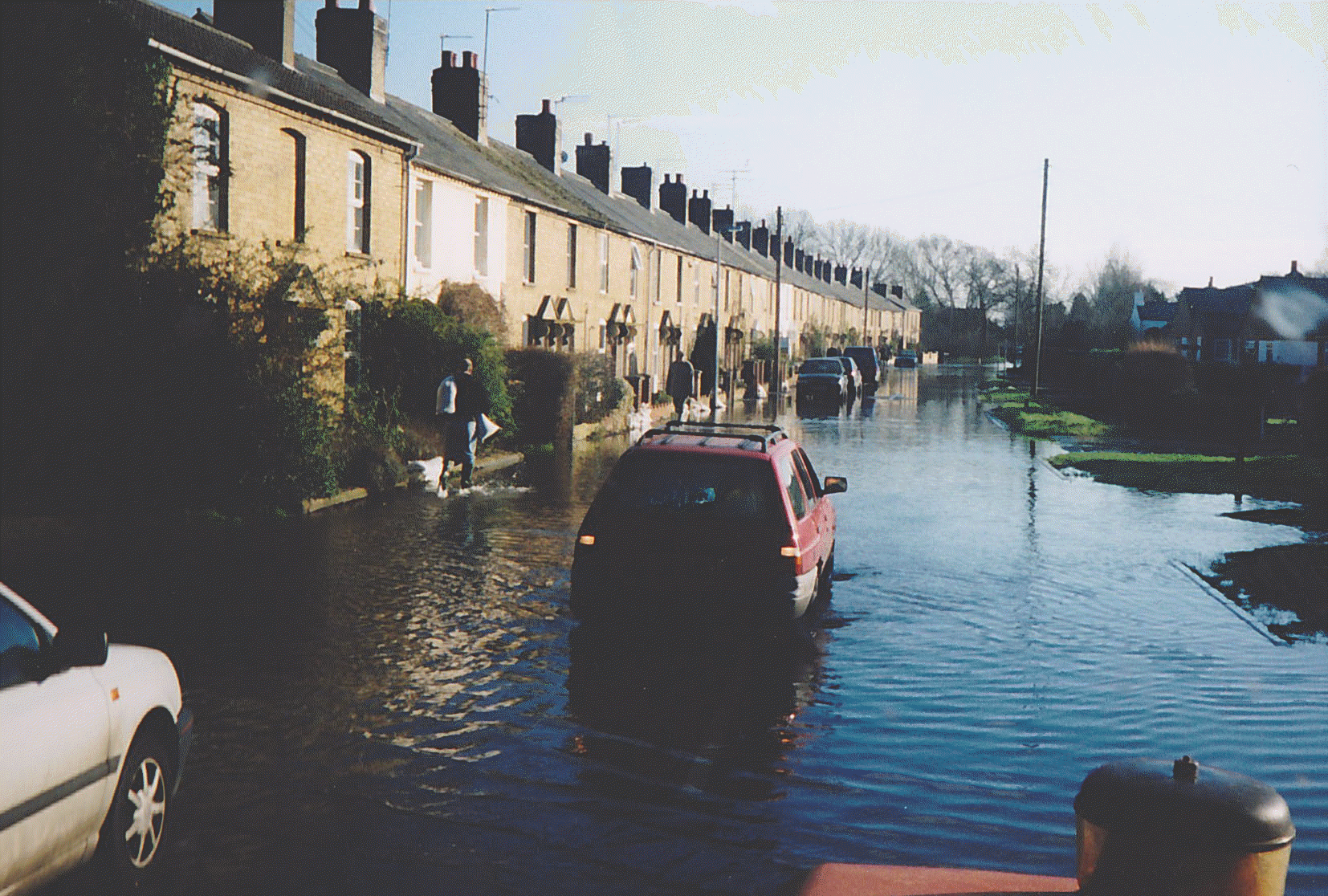 1.8 Flooding at Victoria Terrace 1998
2. People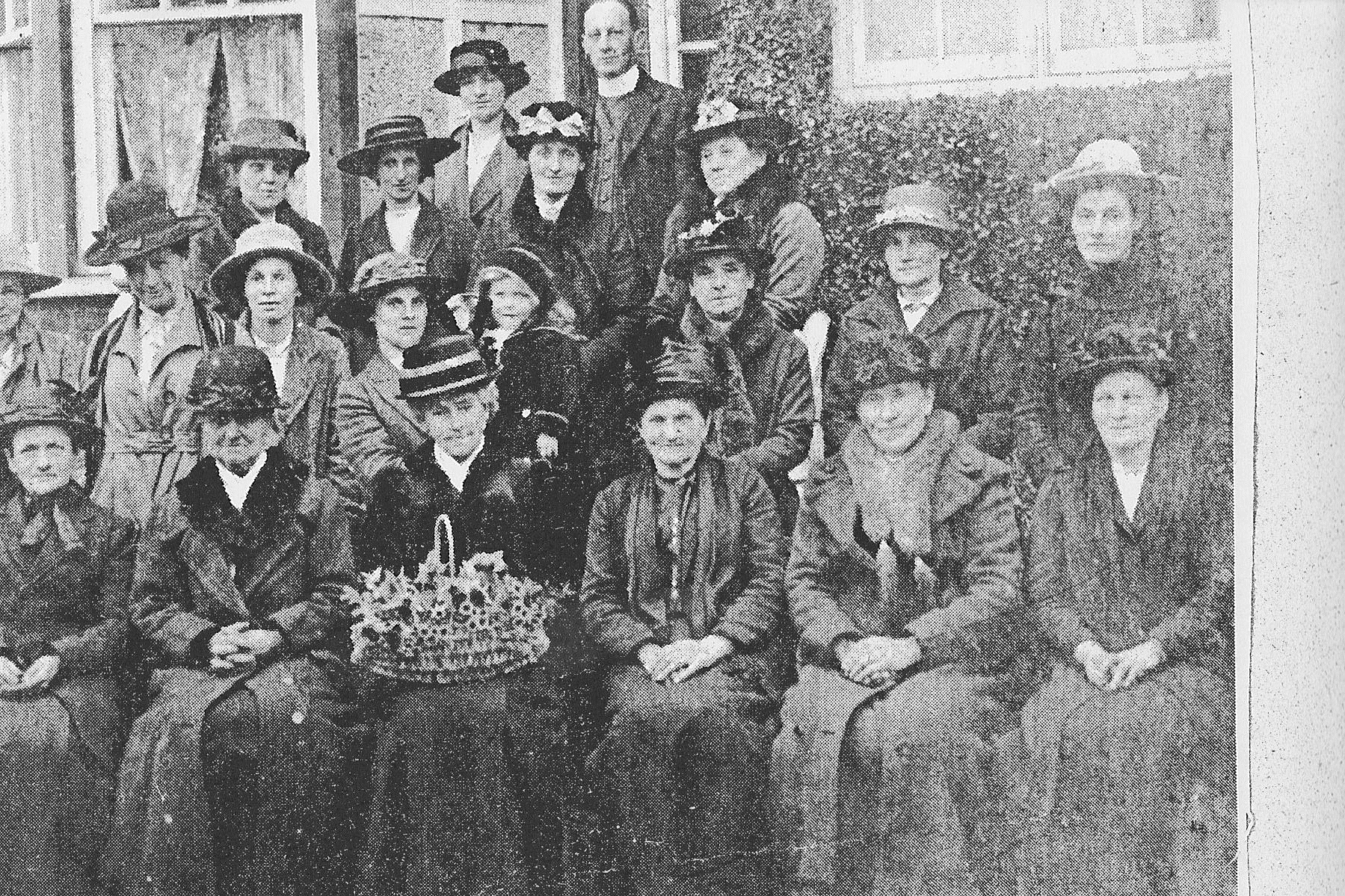 2.1 Mothers Union 1920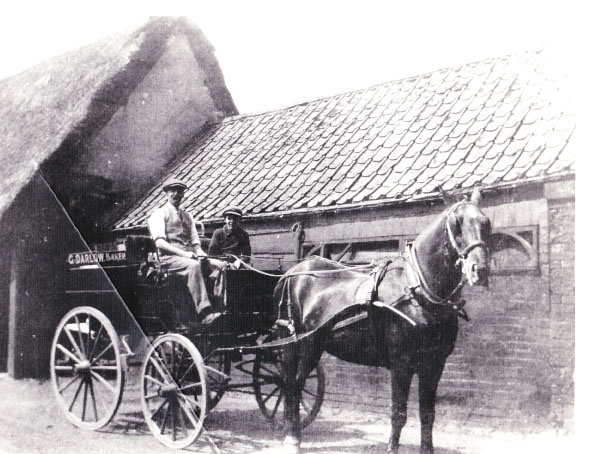 2.2 Village Baker 1914 - 1921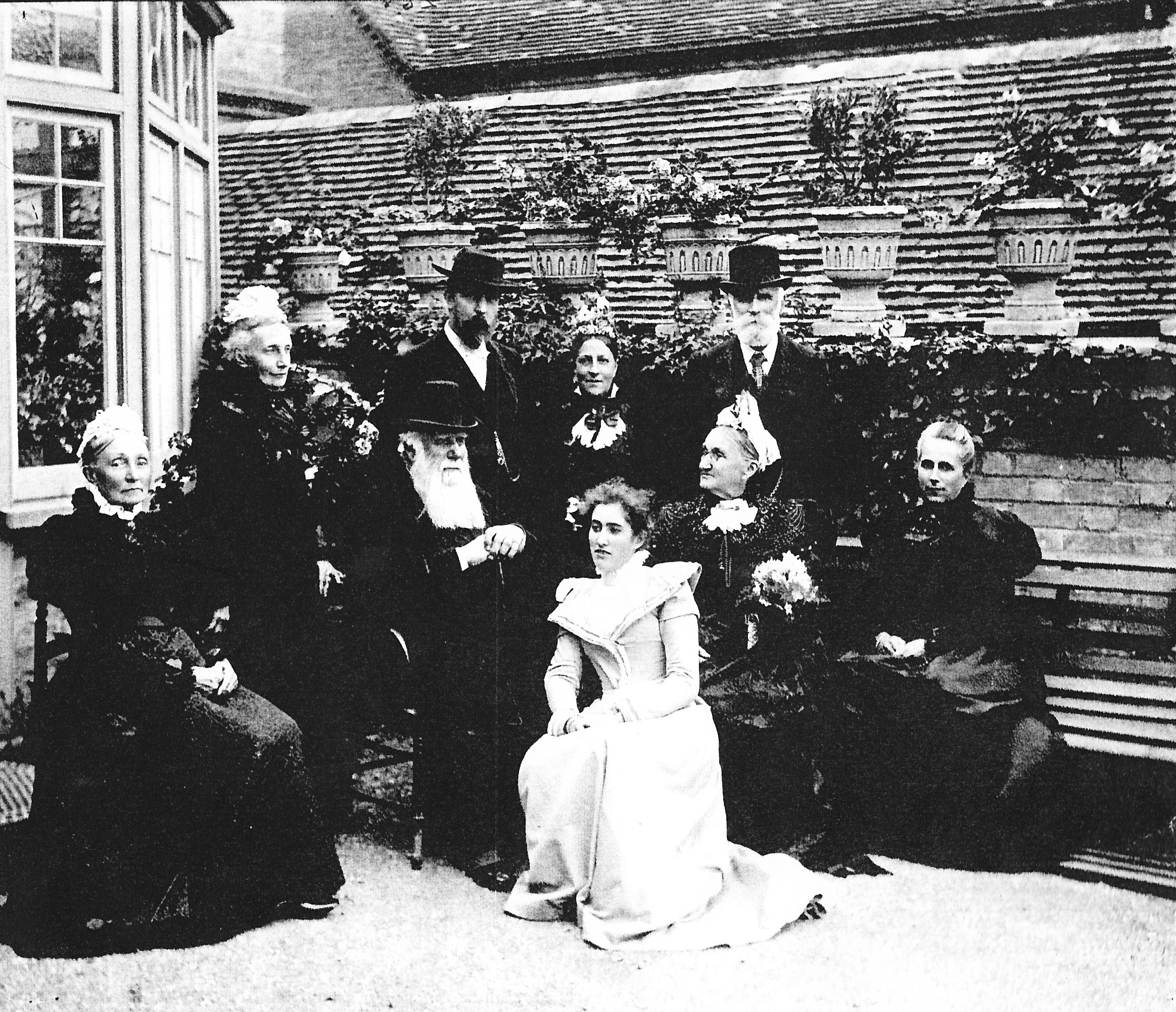 2.3 1898 - The Bateman Browns at Bridge House, Huntingdon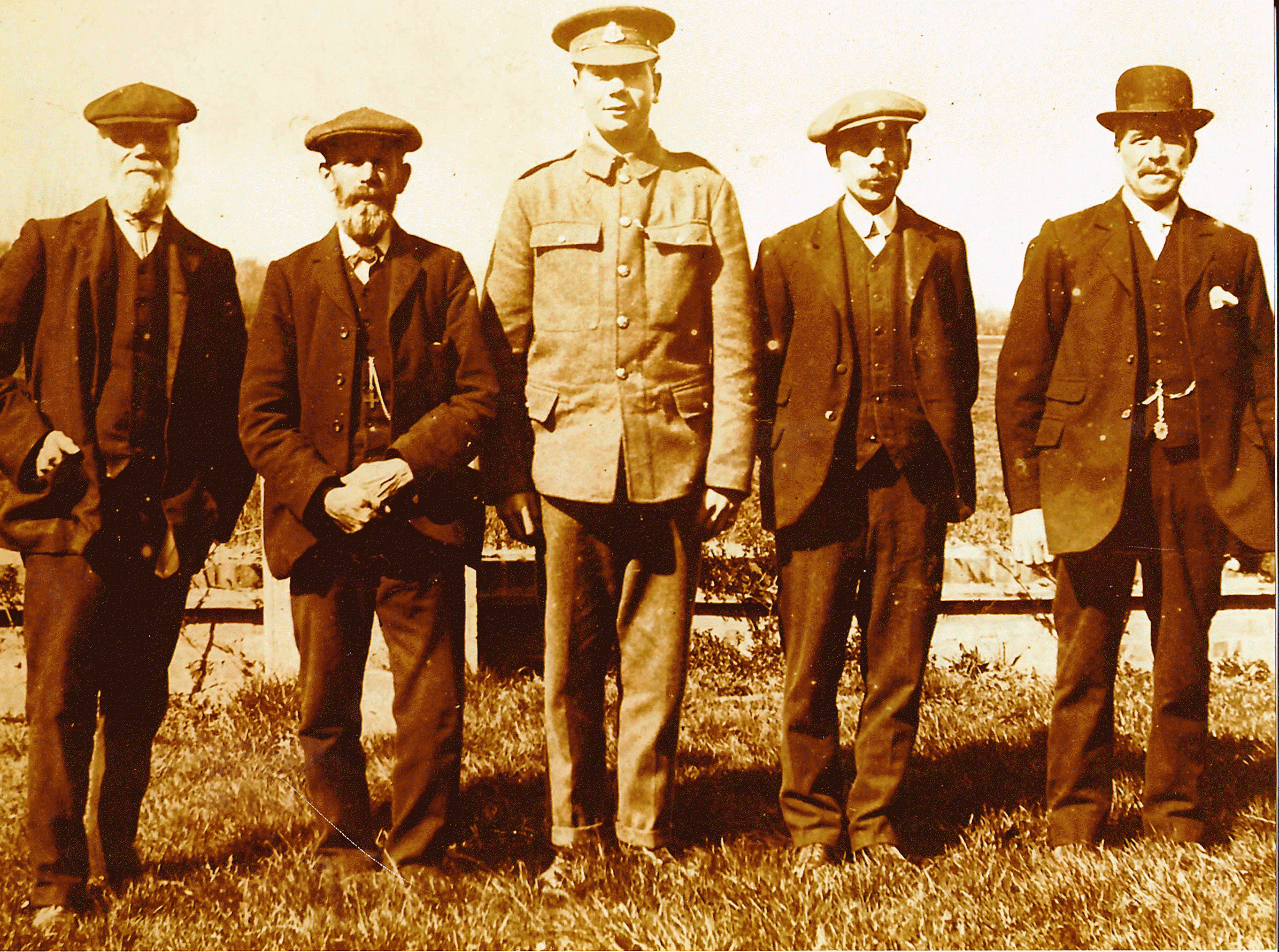 2.4 Believed to be bellringers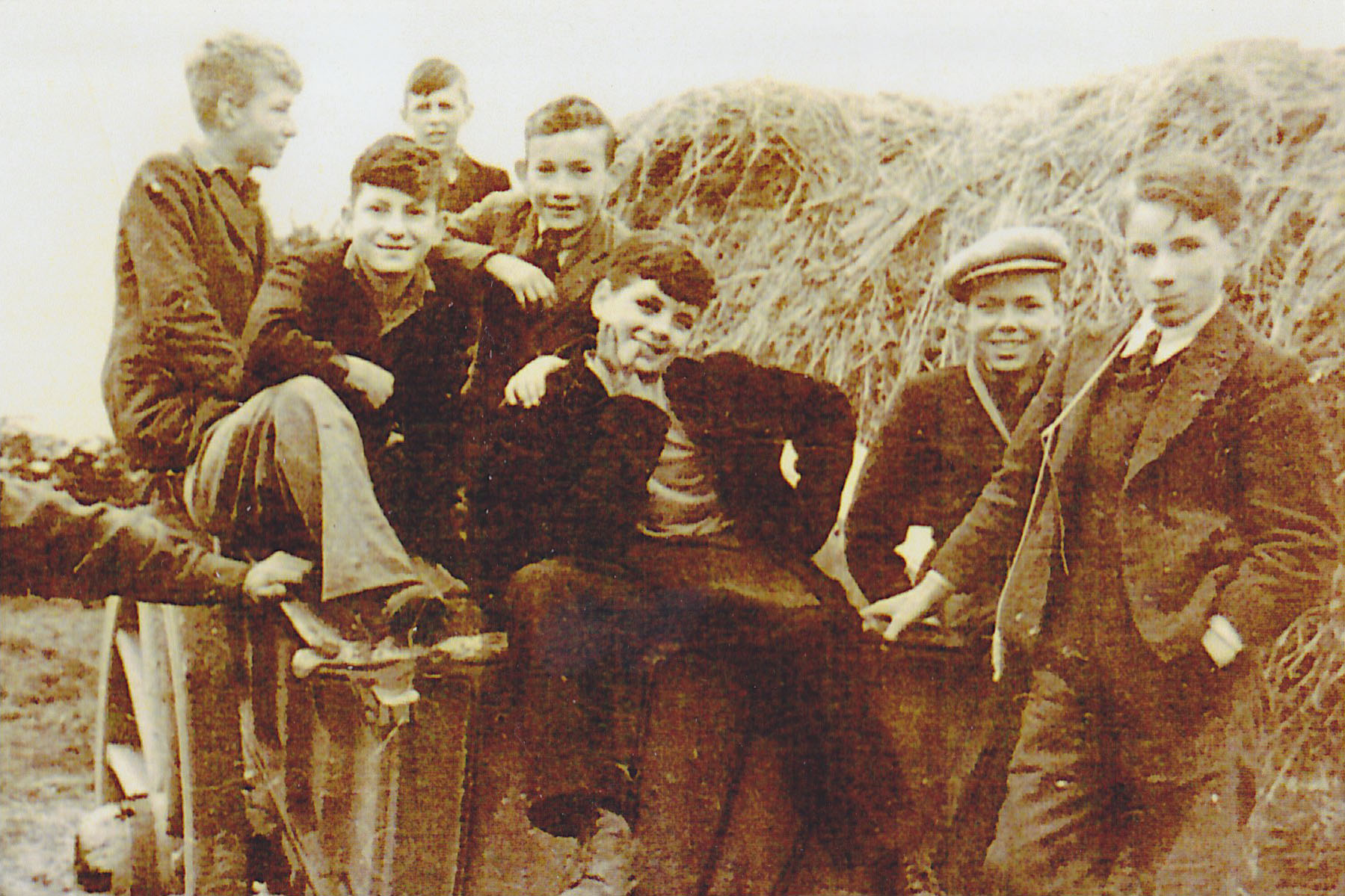 2.5 Boys on a cart - date unknown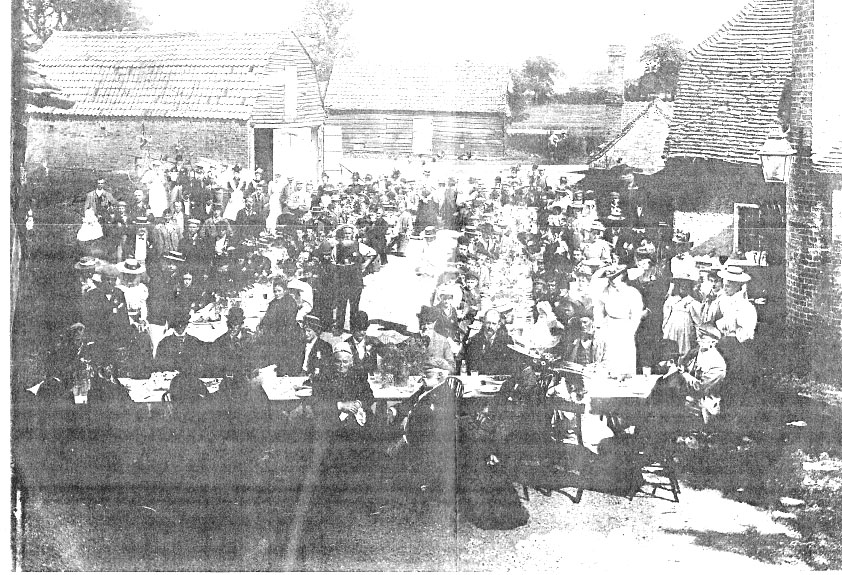 2.6 Village Celebration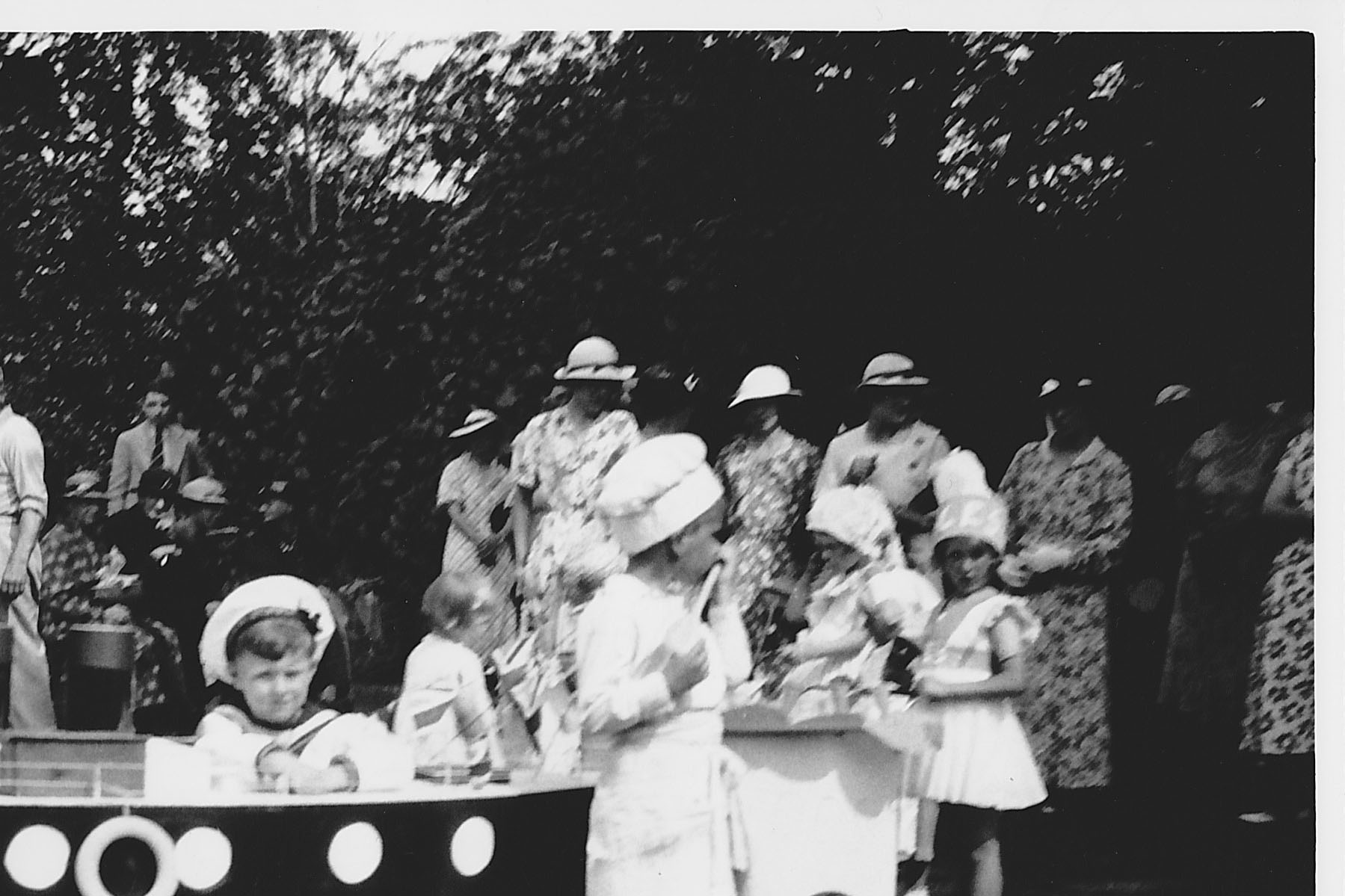 2.7 Childrens Party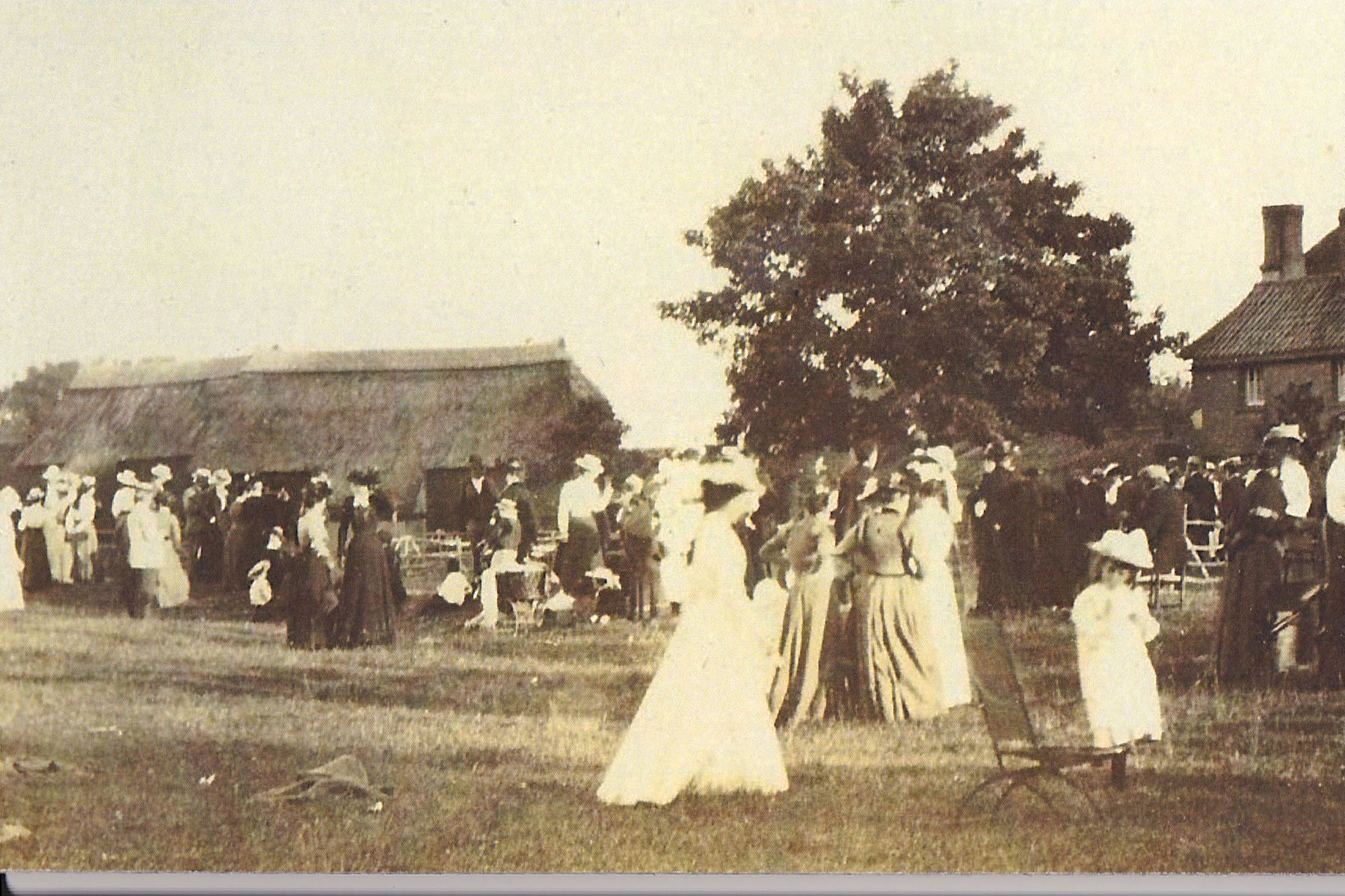 2.8 Coronation Party 1902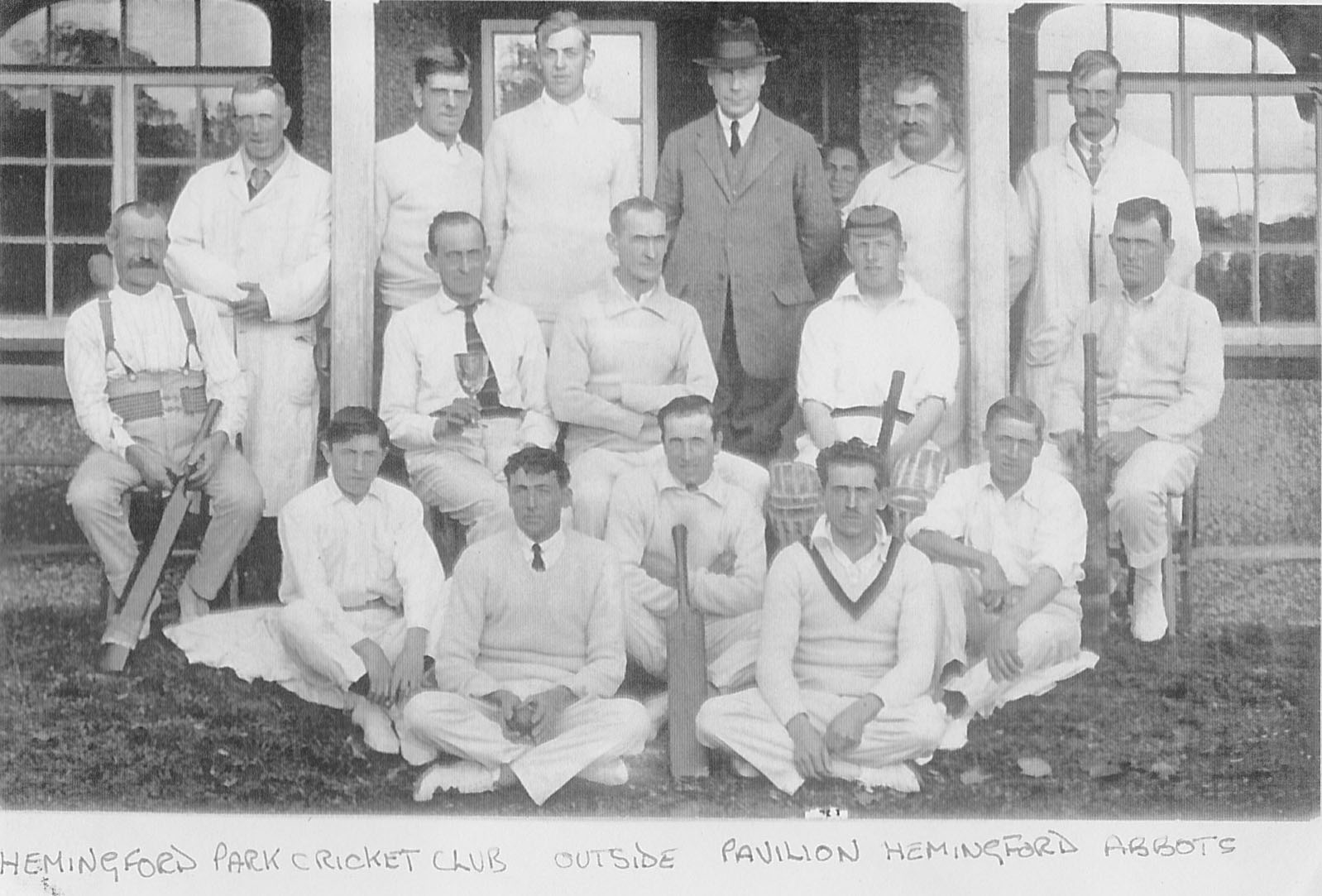 2.9 Village Cricket Team - date unknown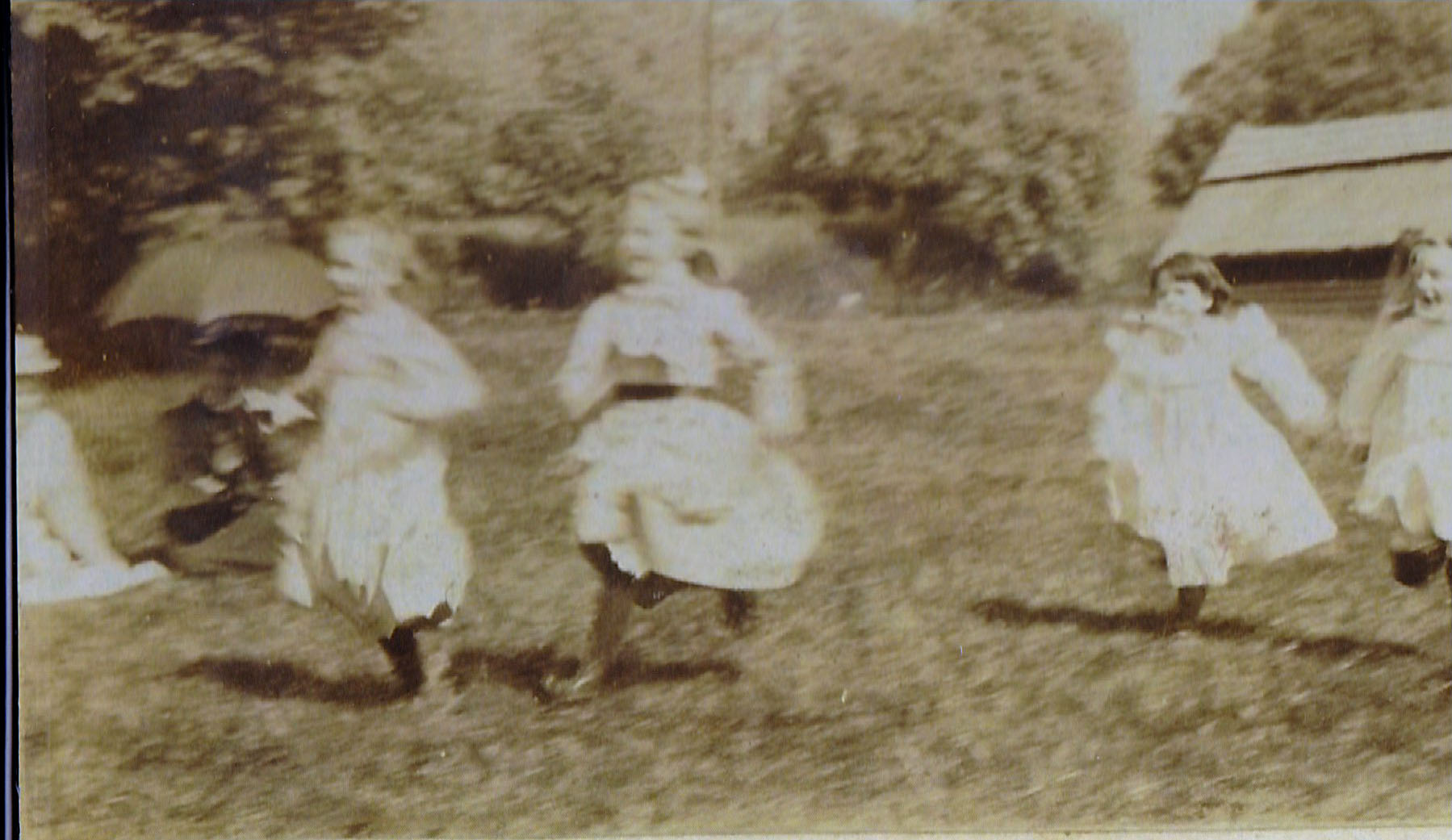 2.10 Girls race at the Coronation Party 1902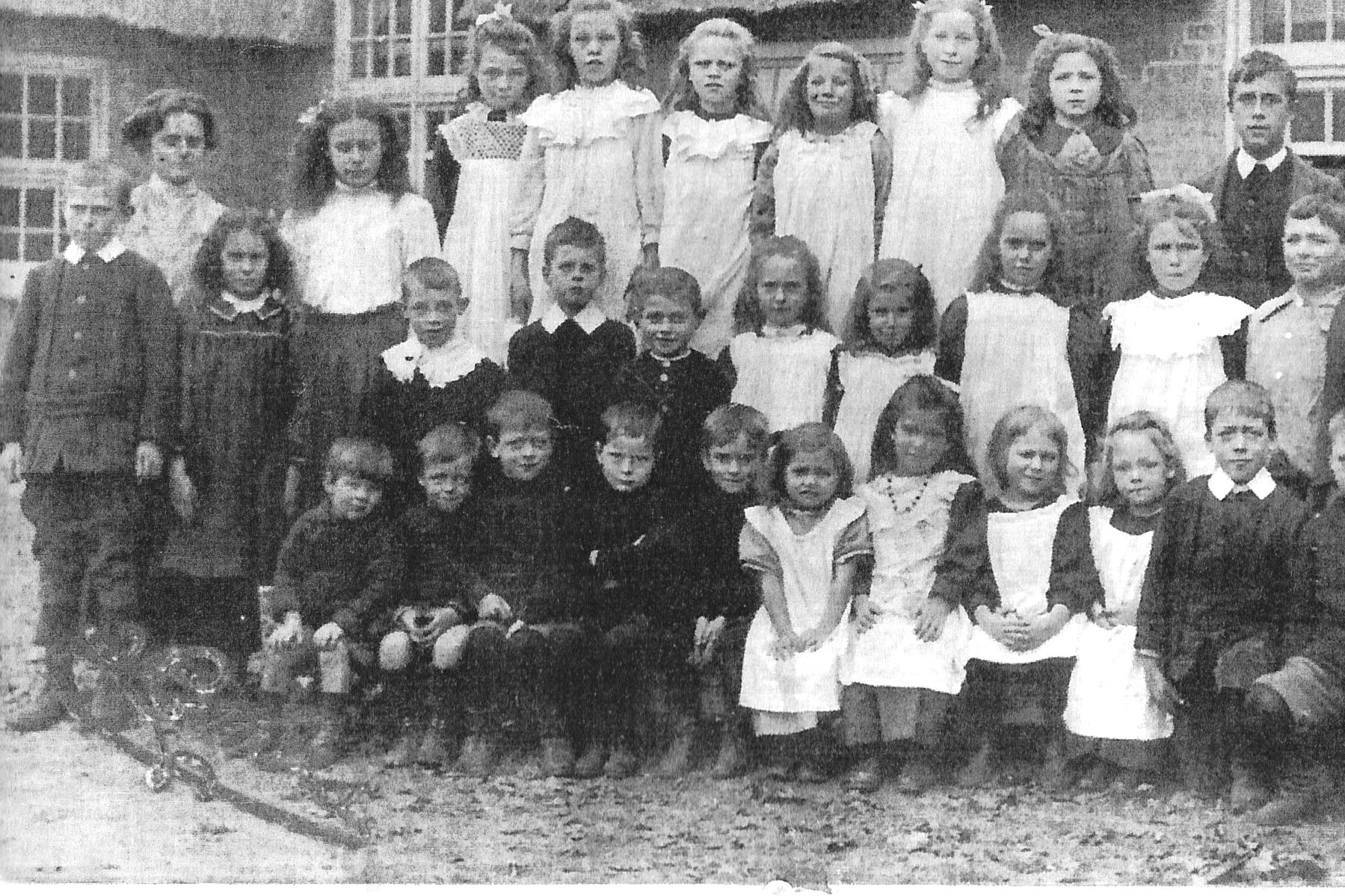 2.11 Hemingford Abbotts school - late 20s or early 30s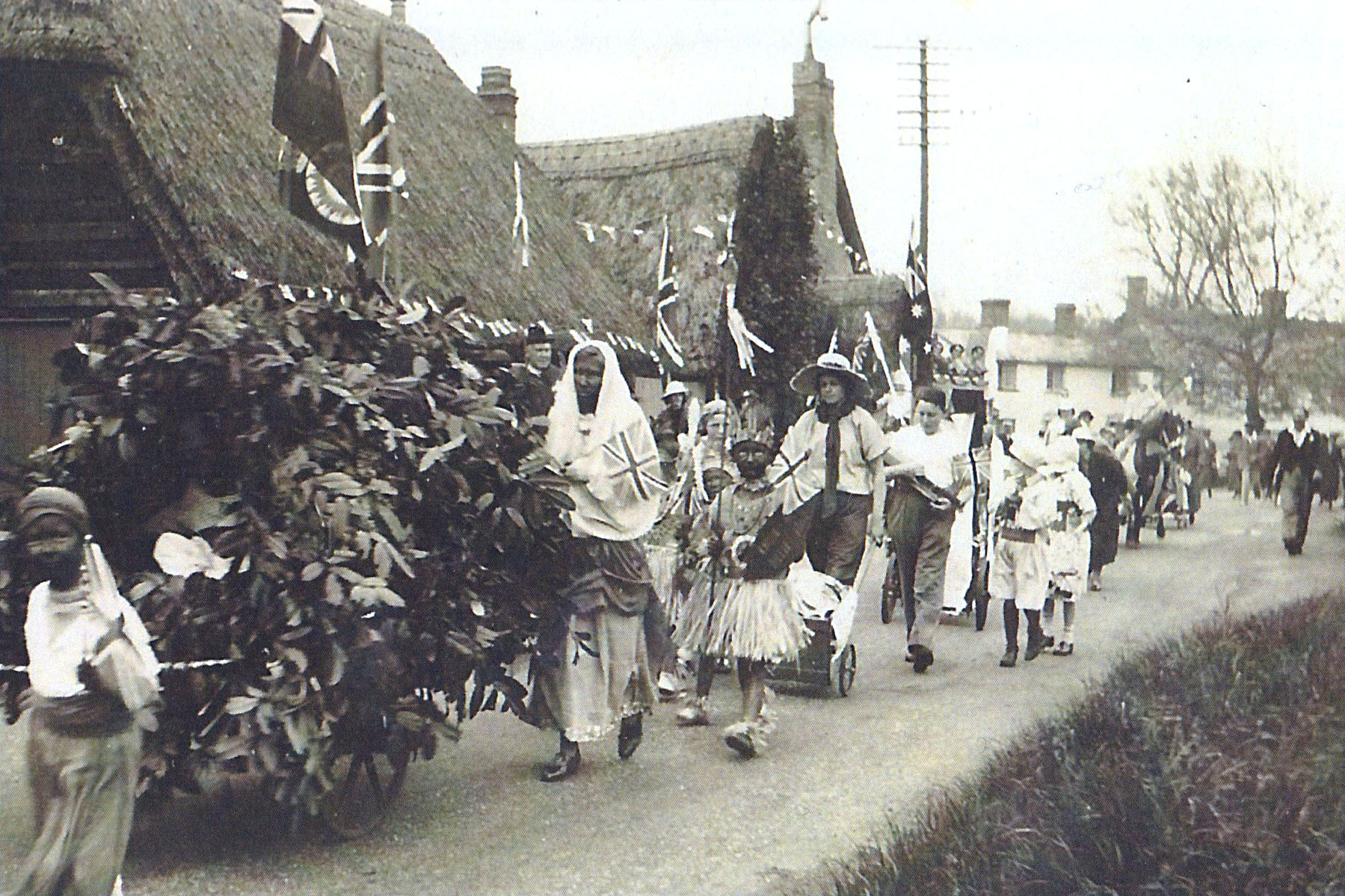 2.12 Carnival Parade - 1930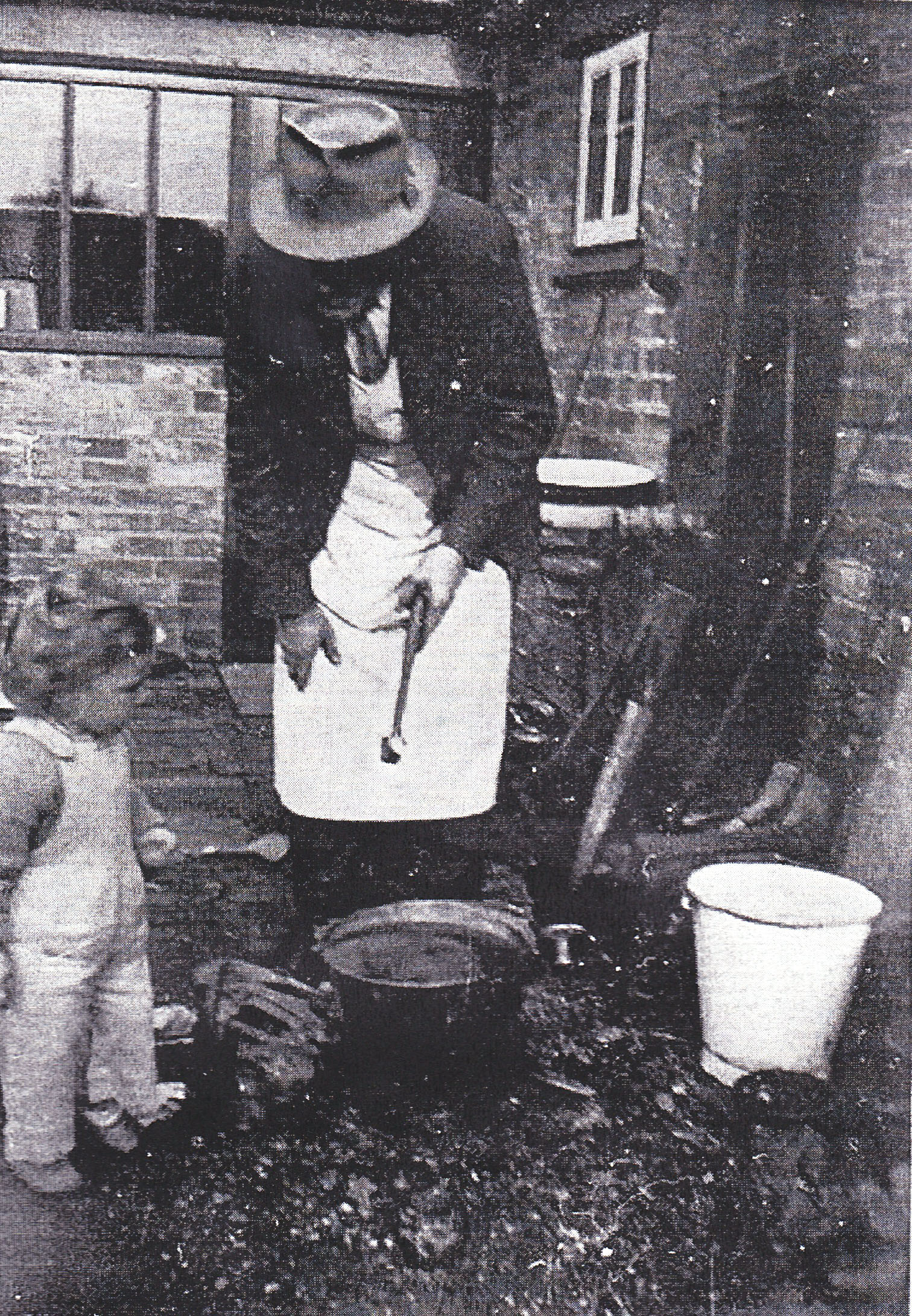 2.13 Ross Cottage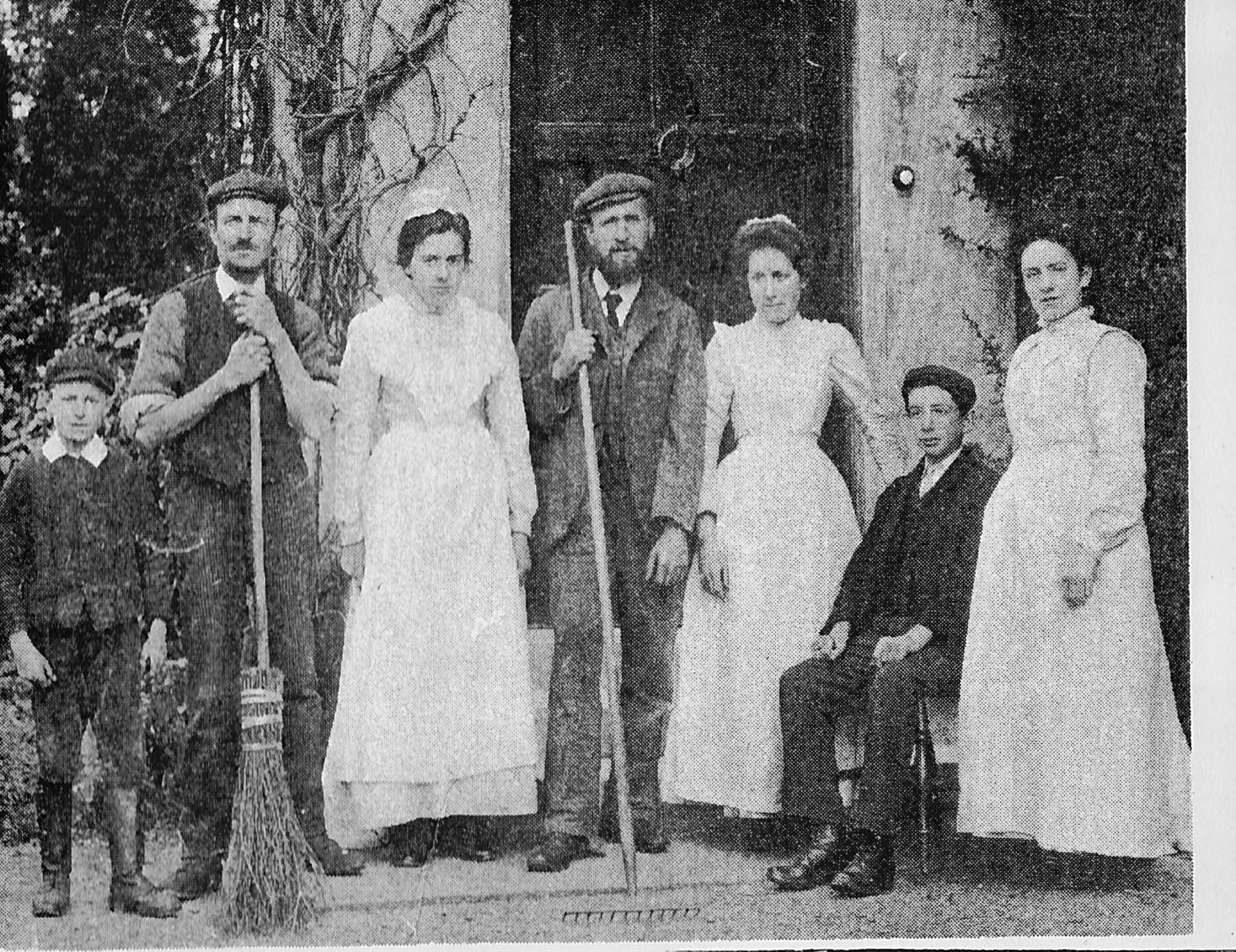 2.14 Rectory Staff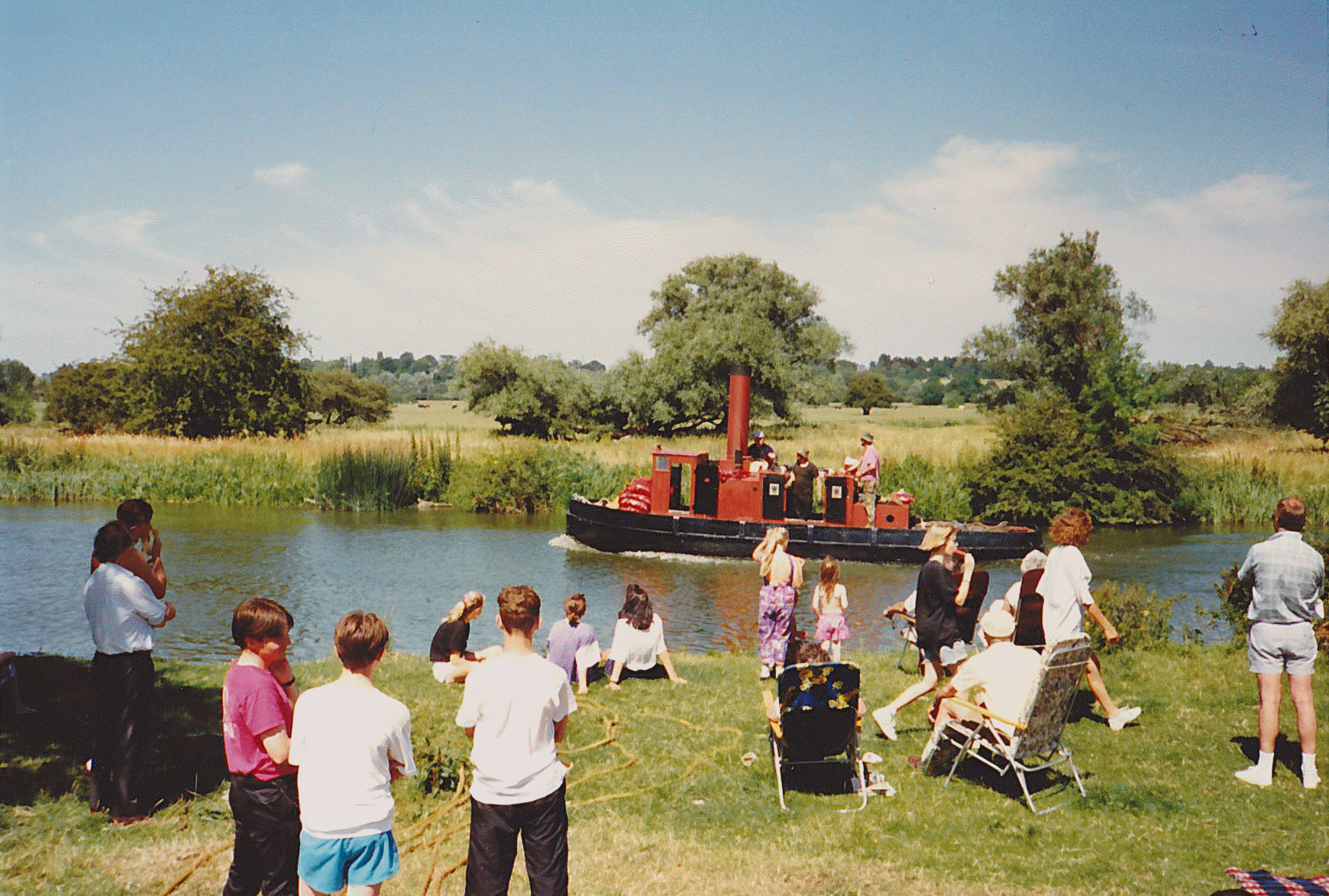 2.15 'Turmoil' on the river at Hemingford Grey
Information from Mr Roger Hurst, currently in the Bahamas -
"The river tug boat 'Turmoil' was saved by the marine engineer, and Vicar of Hemingford Grey, the Reverend Don Brown from the mud of the River Nene and kept at Holt Island for the St Ives Sea Scouts. He gave the boat to my brother, Allan Hurst, who rebuilt it and used it for many years. In the photograph Allan is in the middle, wearing a black T-shirt, and I am in the maroon top. The boat was seen many times at the Hemingford Regatta. I think the photograph was about 1995. Don always said that the boat was never to be sold but given away to the next steam enthusiast and I think that is what Allan did before he died three years ago. I believe it is still in the Ely area. If anyone would like more technical information let me know."(July 2021)
Roger Hurst (rogerjhz@gmail.com)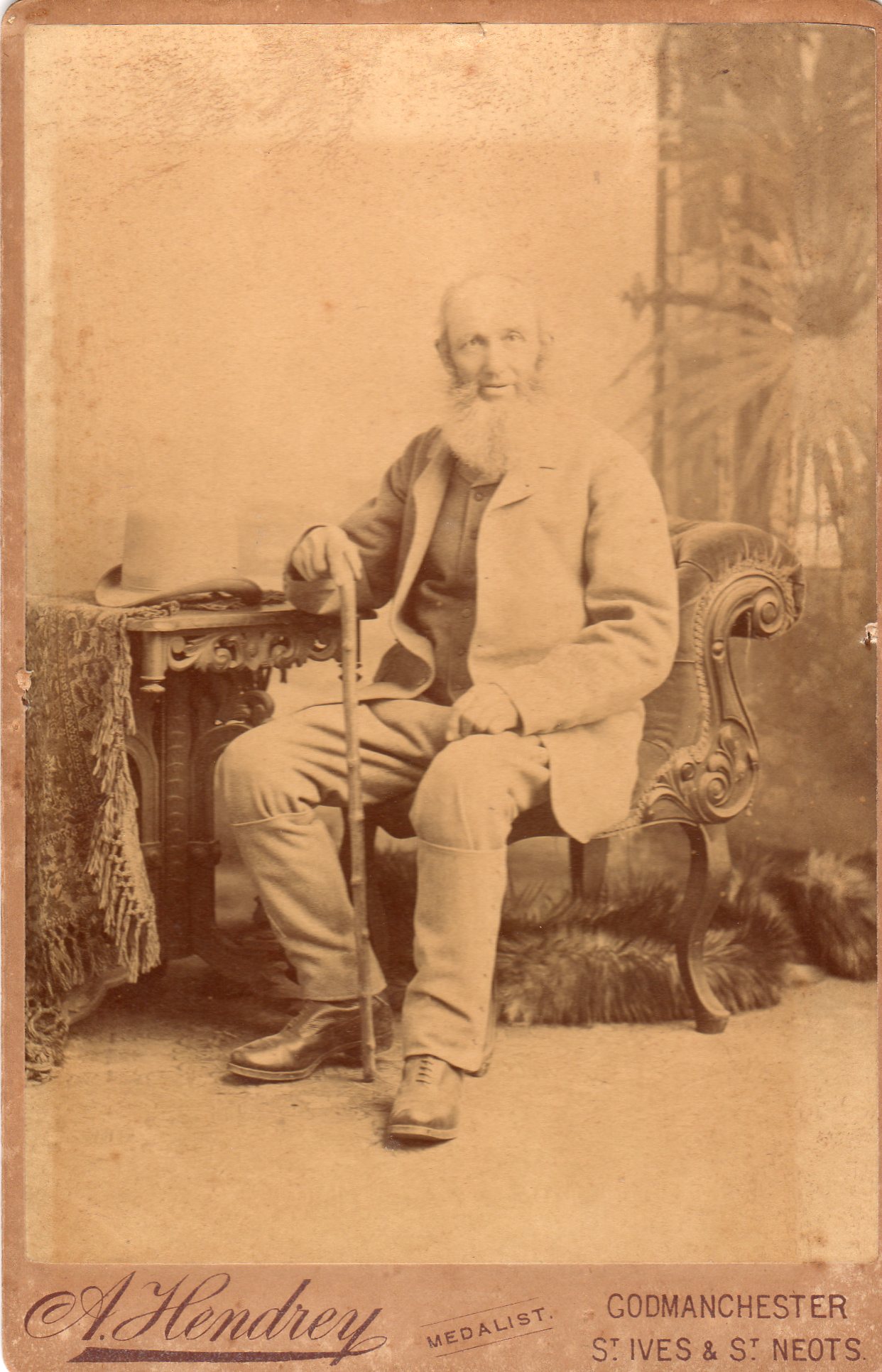 2.16 Erastus Watts - miller at village windmill (see picture 3.1)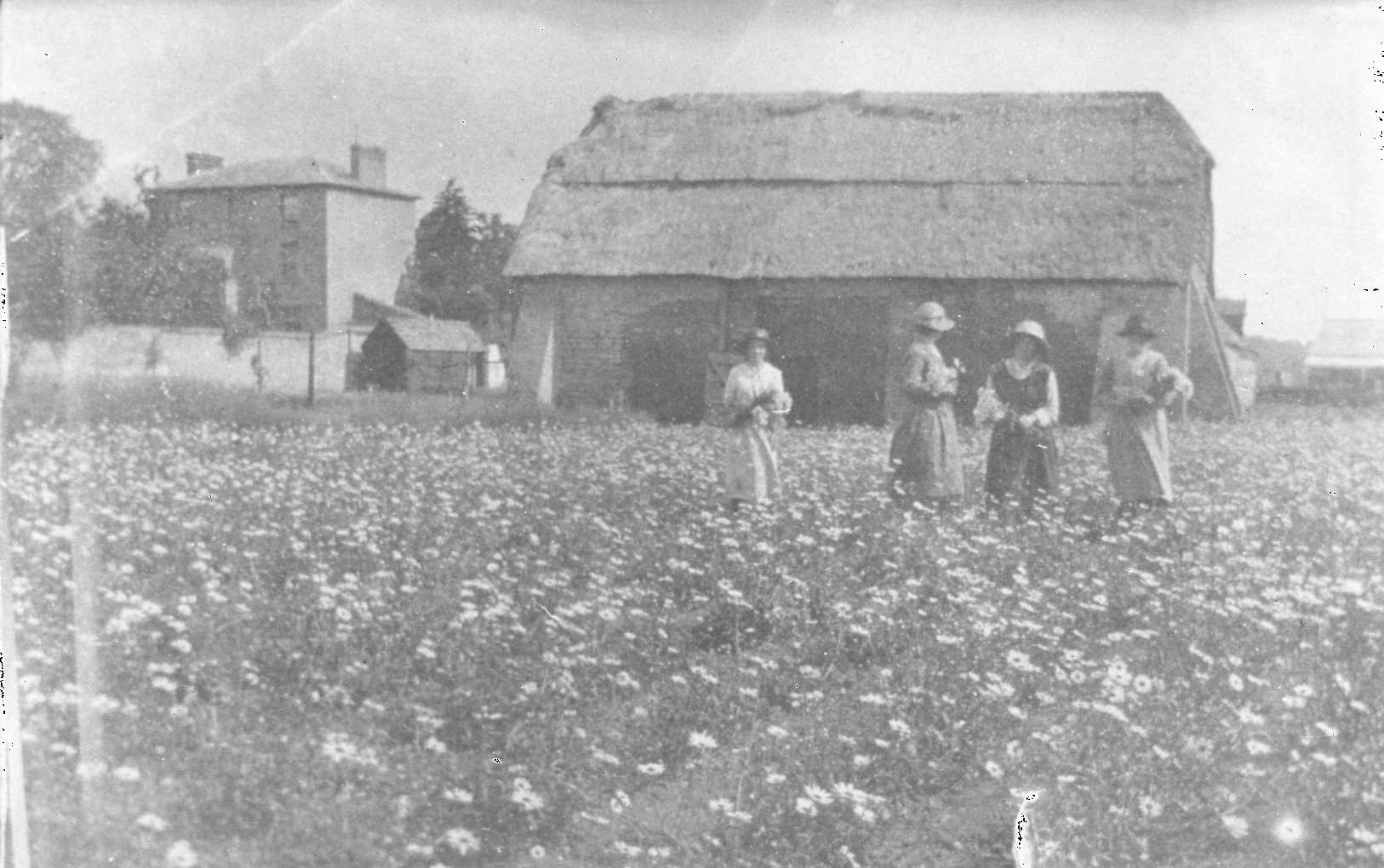 2.17 Pickers in the flower field behind Hemingford Stores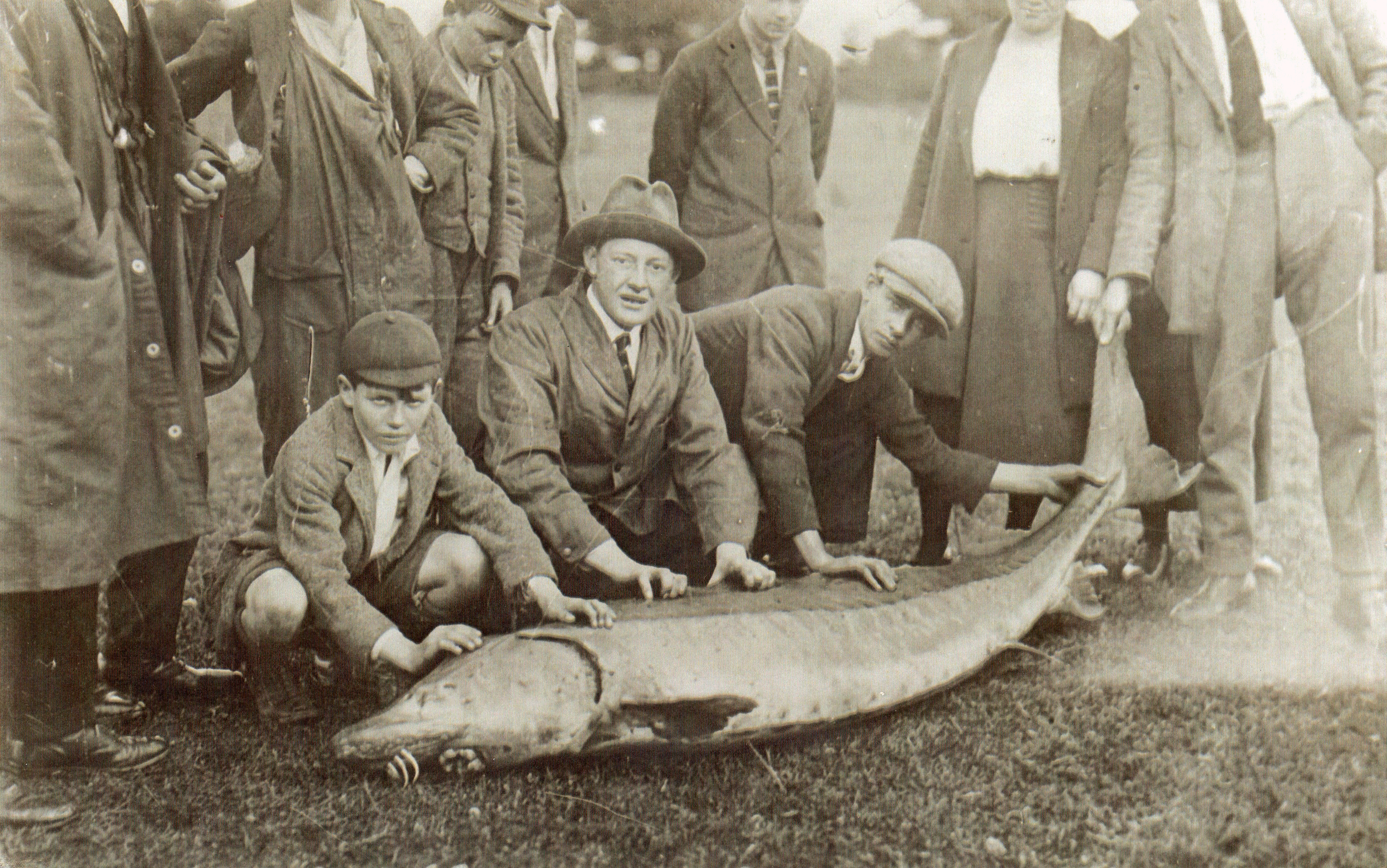 2.18 Sturgeon caught at Hemingford Lock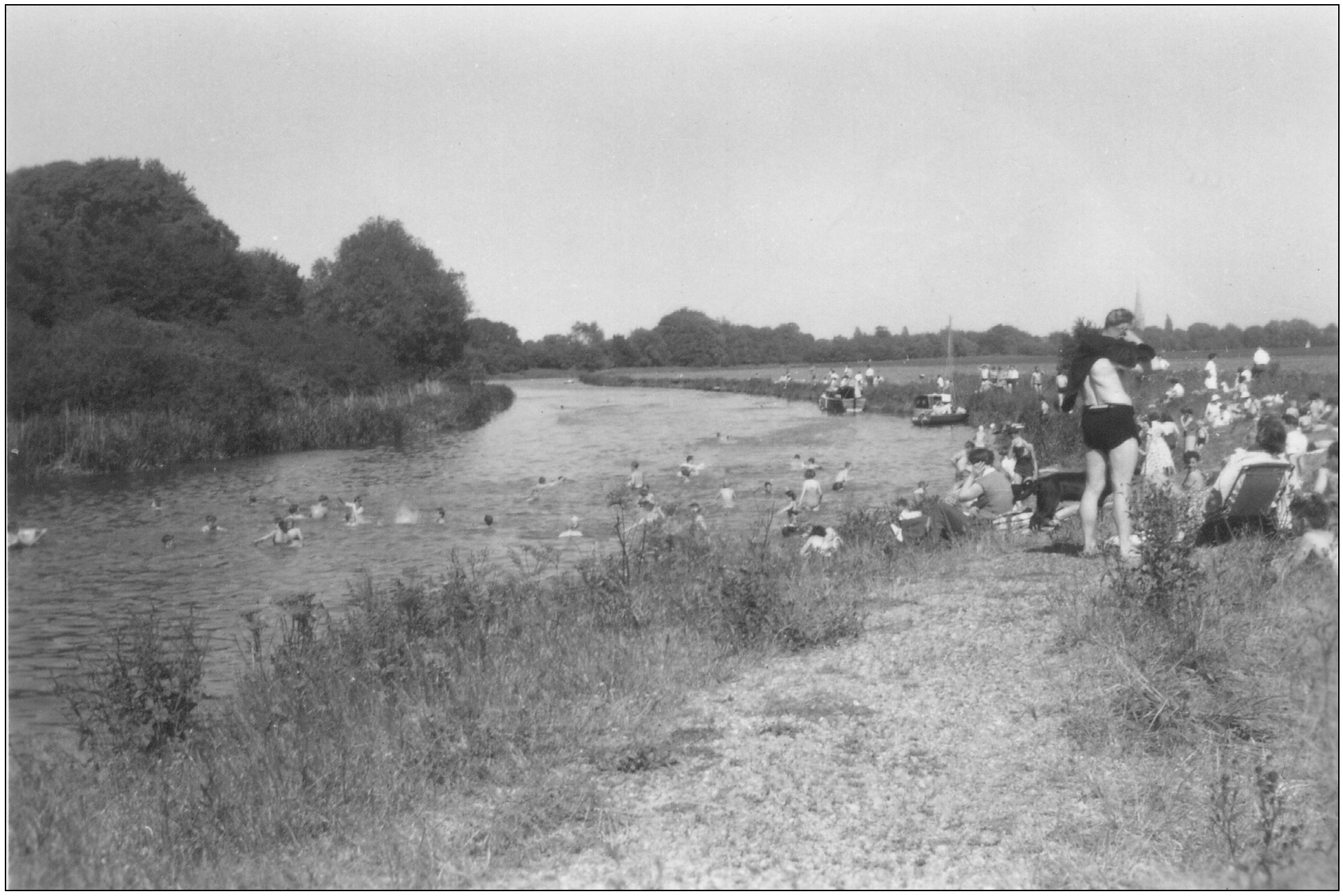 2.19 Swimmers at the sand banks Hemingford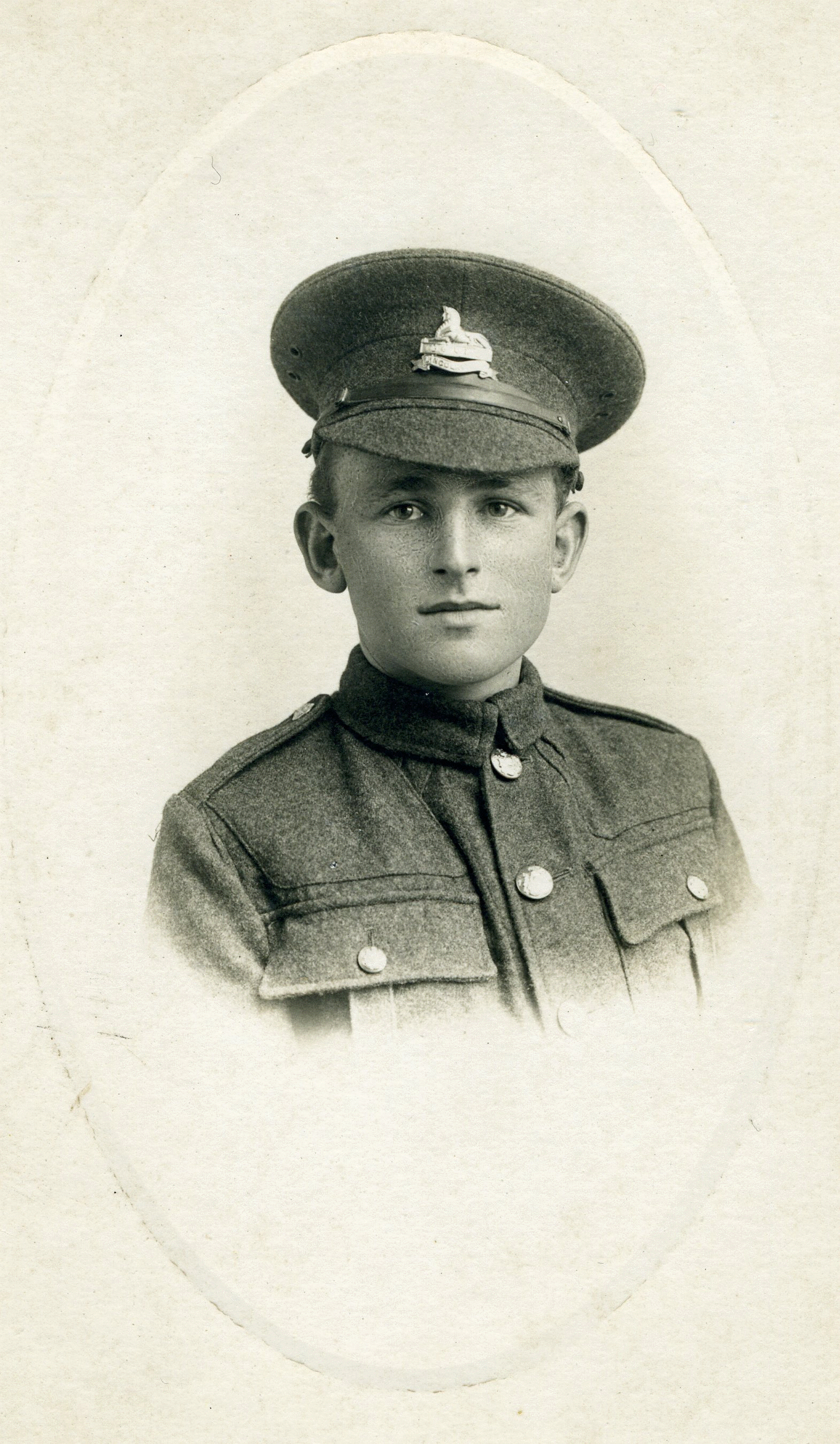 2.20 William Rook of Hemingford Grey c.1910 - 1915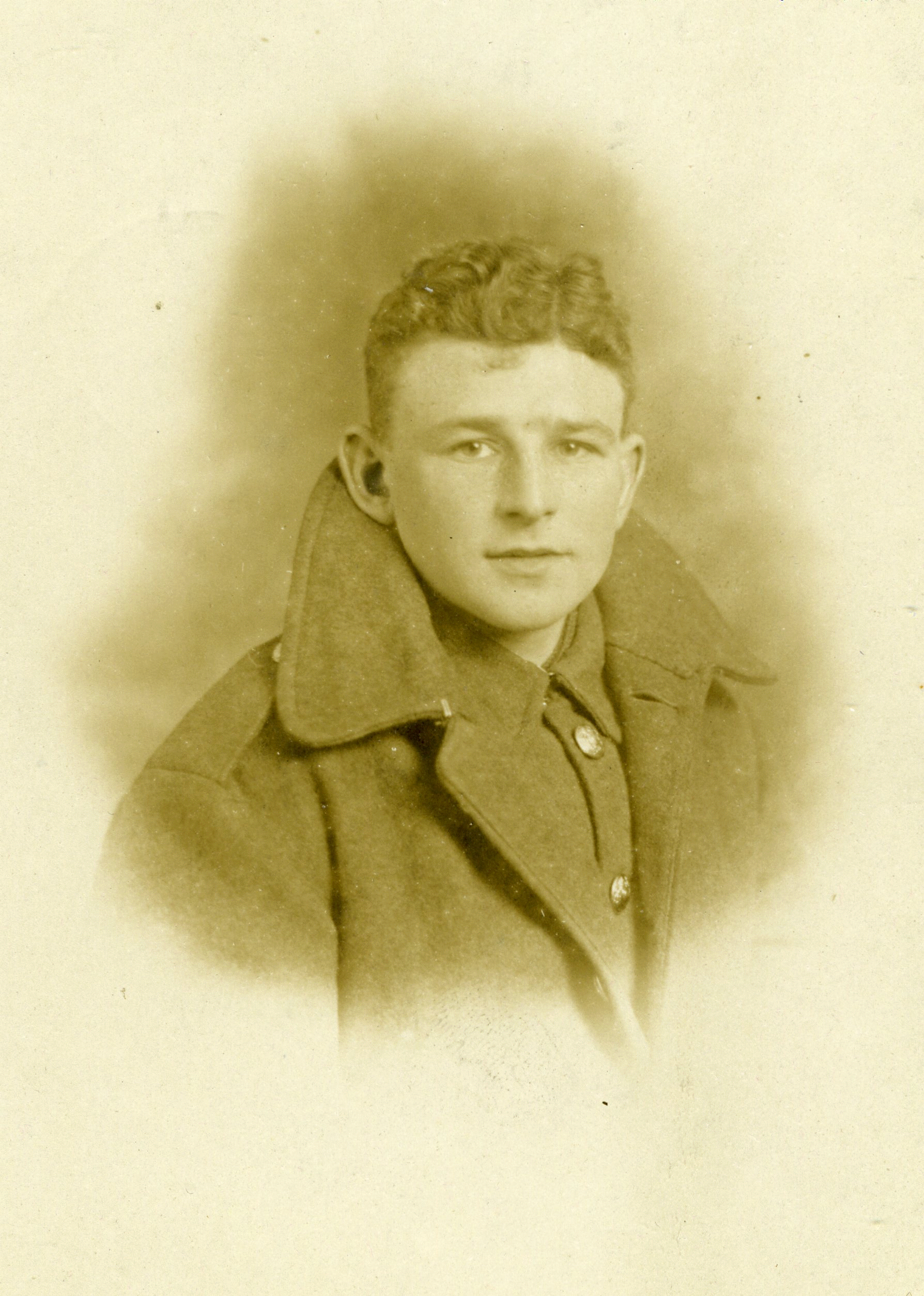 2.21 William Rook c.1910 - 1915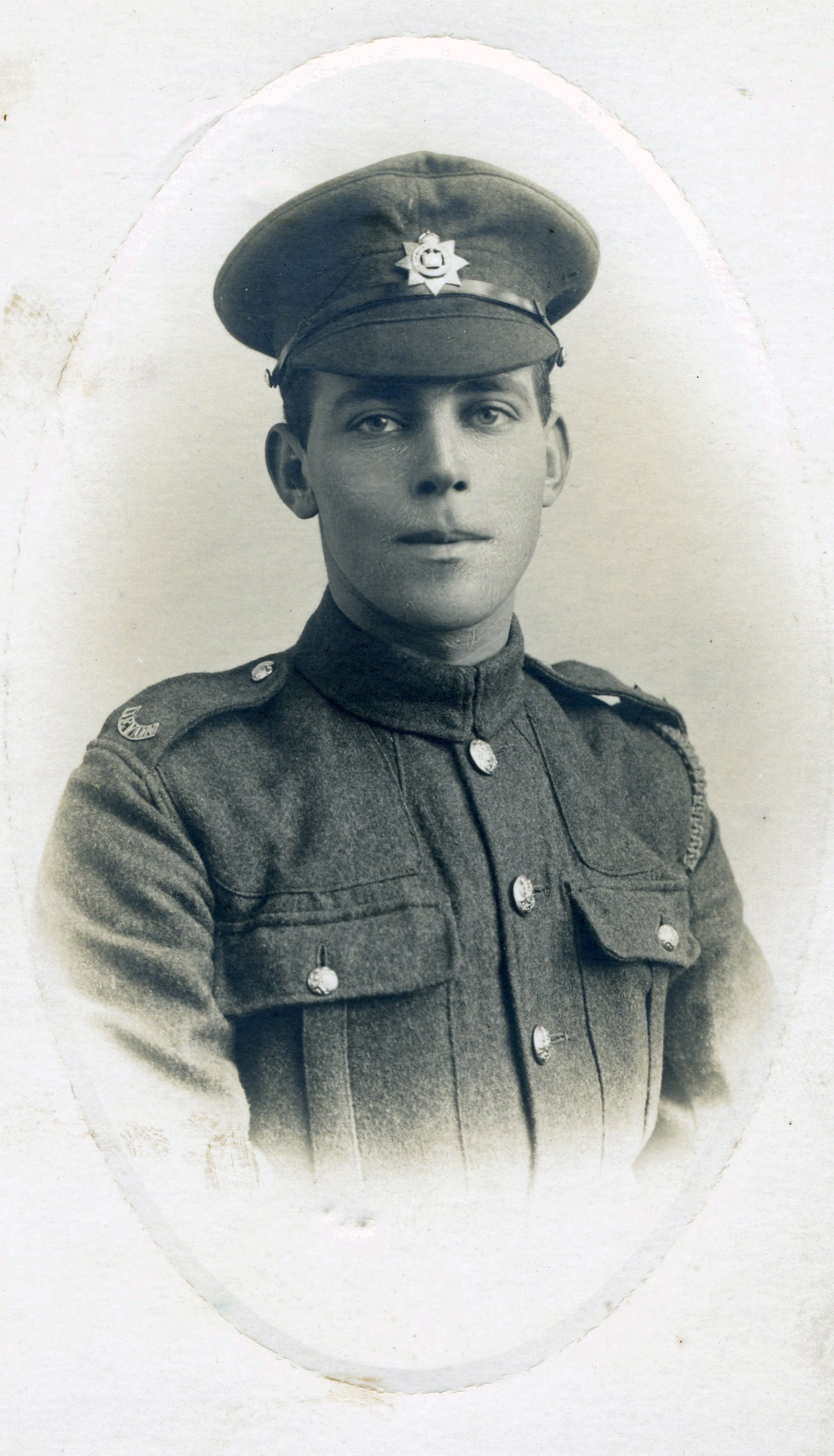 2.22 Henry Rook of Hemingford Grey c.1910 - 1915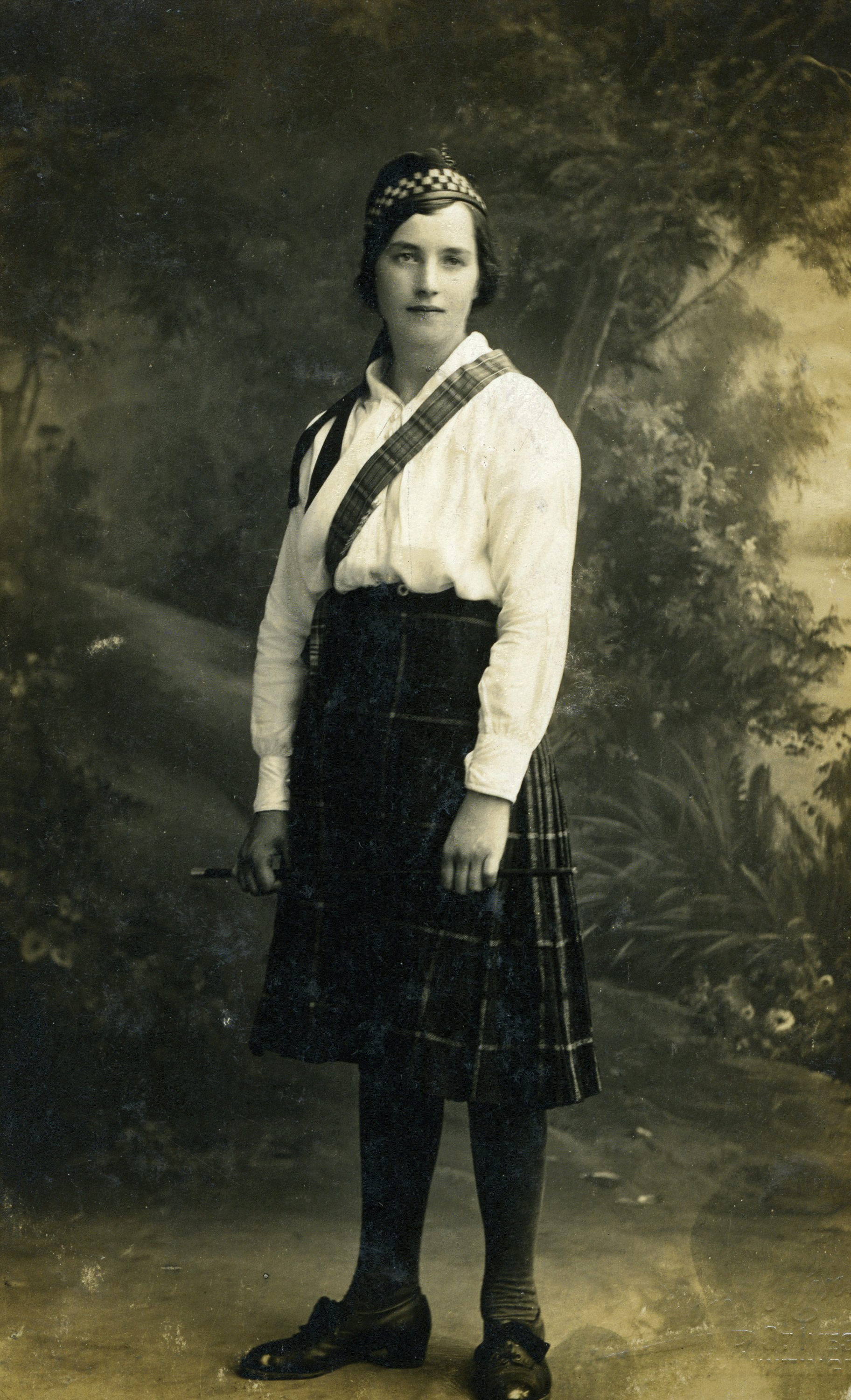 2.23 Henry's Girl friend Laura c.1910 - 1915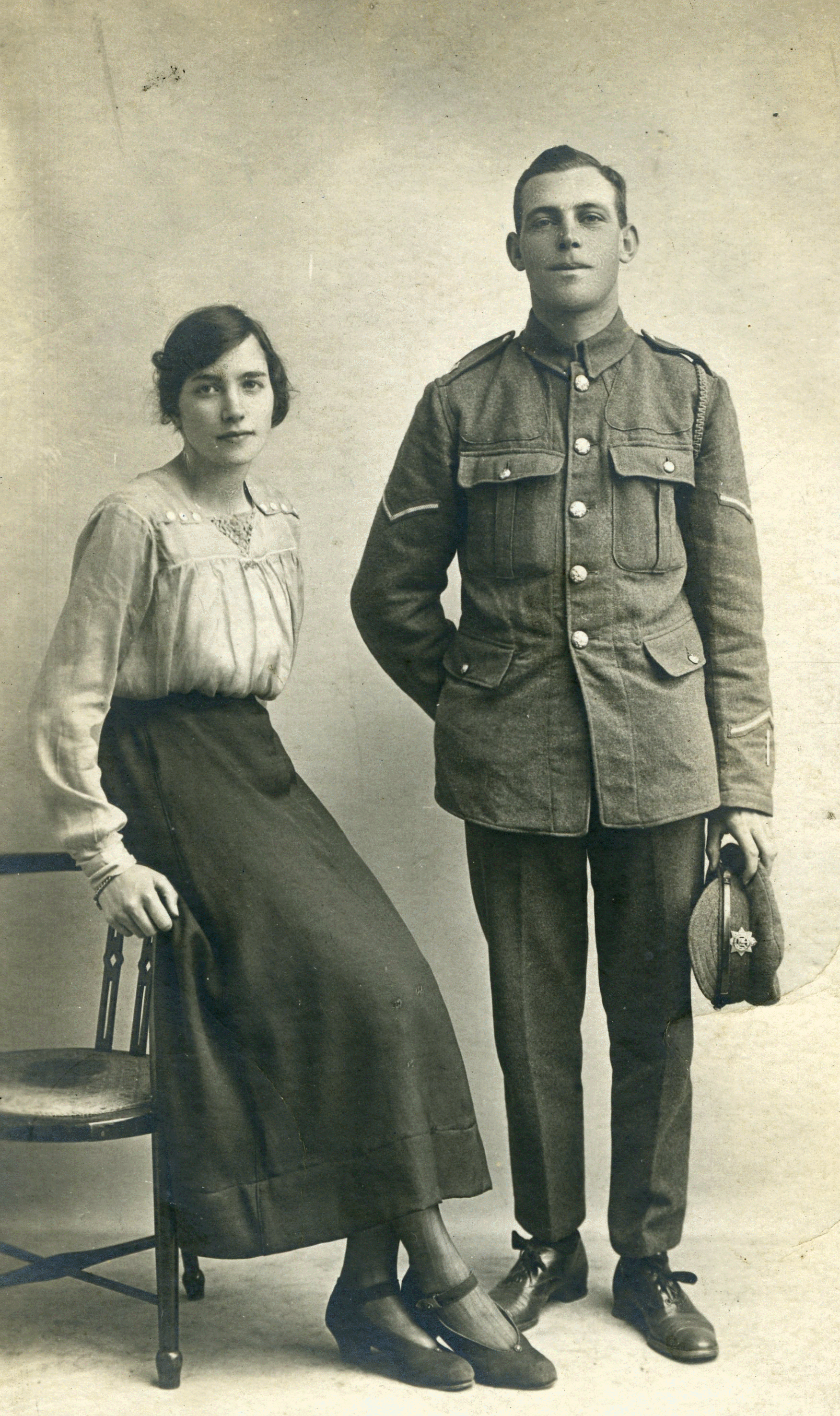 2.24 Henry and Laura later married c.1910 - 1915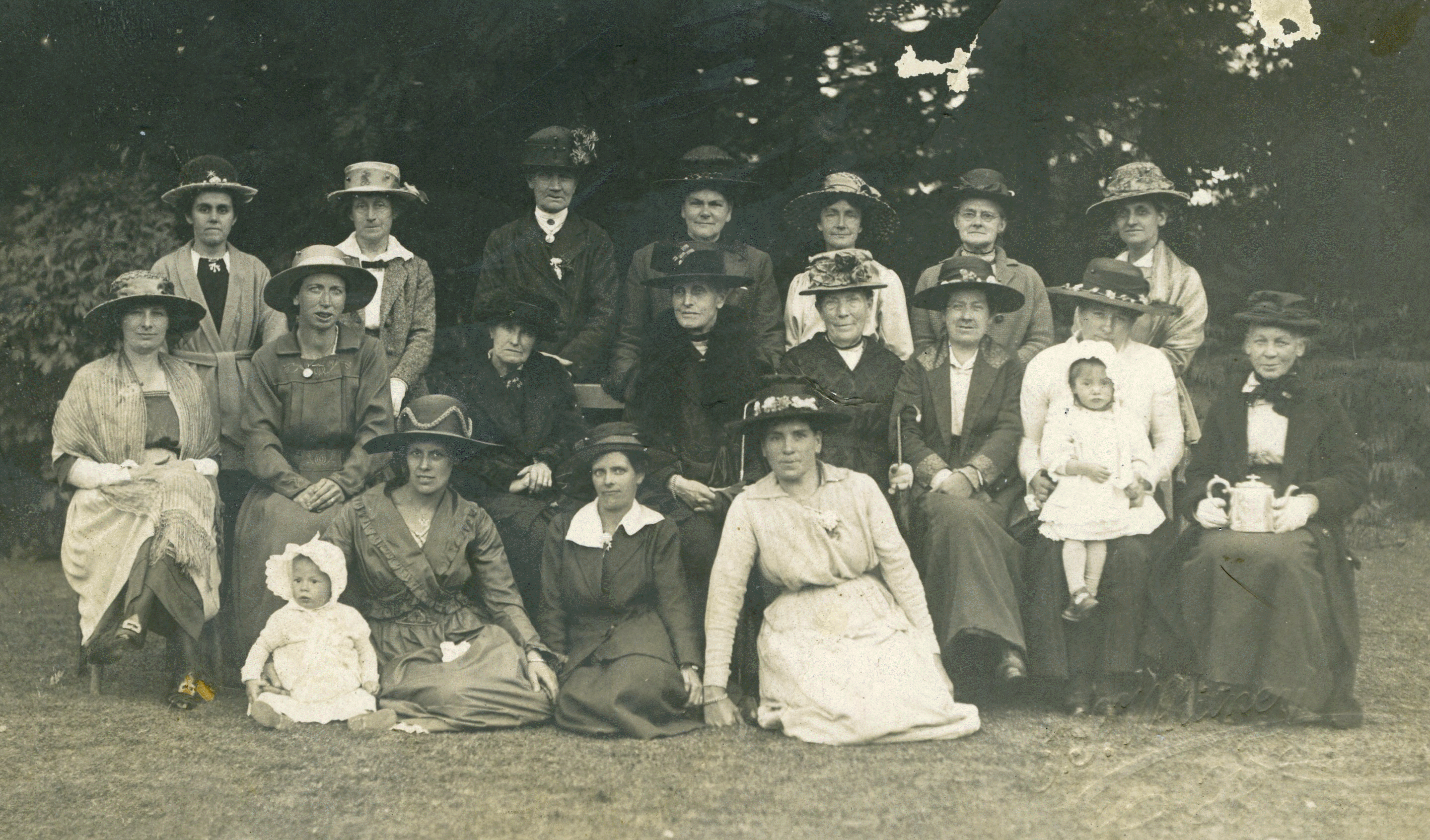 2.25 Hemingford Grey Women's Institute c.1919
-- Buildings -->
3. Buildings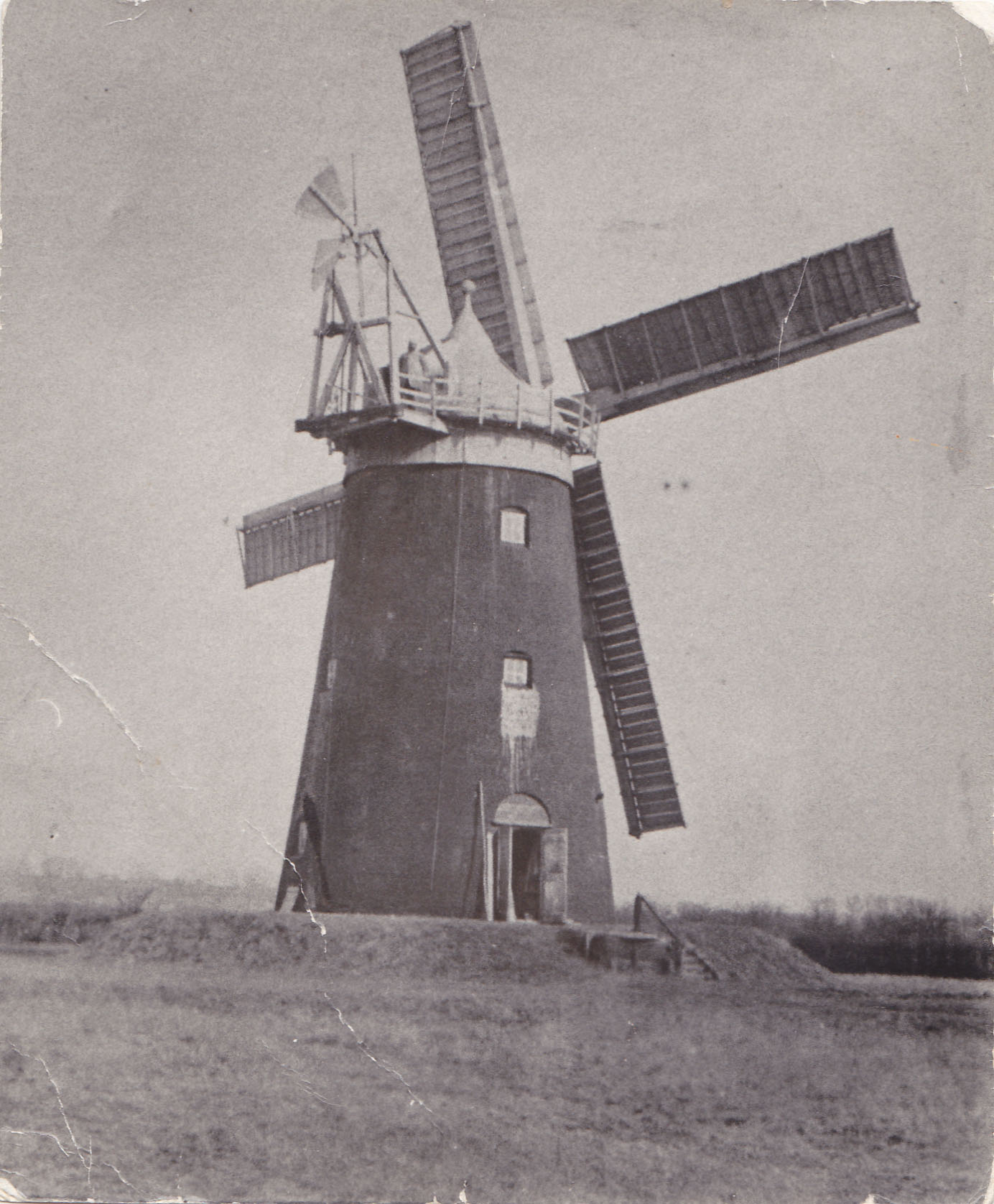 3.1 Windmill - late 20s or early 30s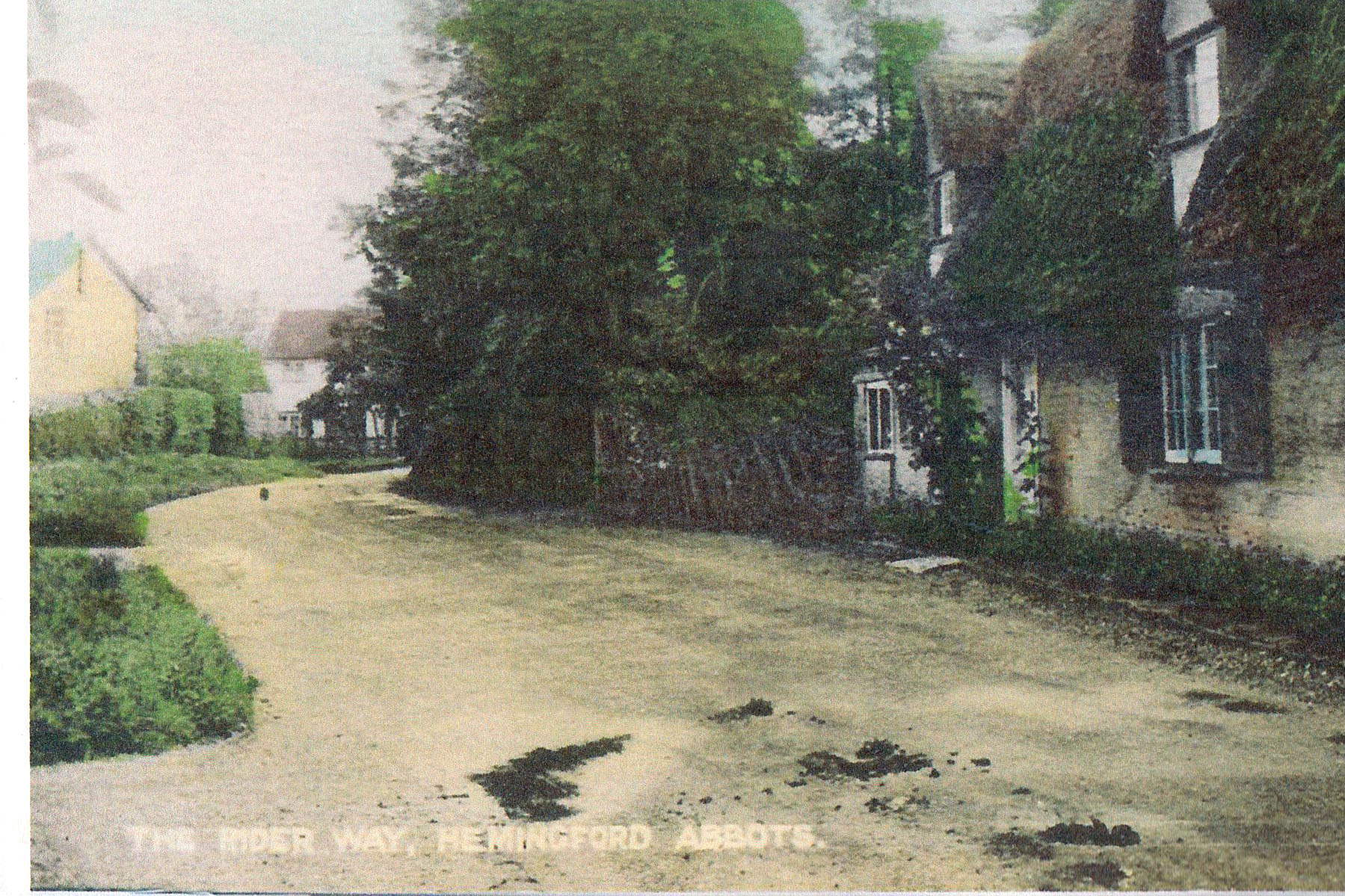 3.2 Rider Way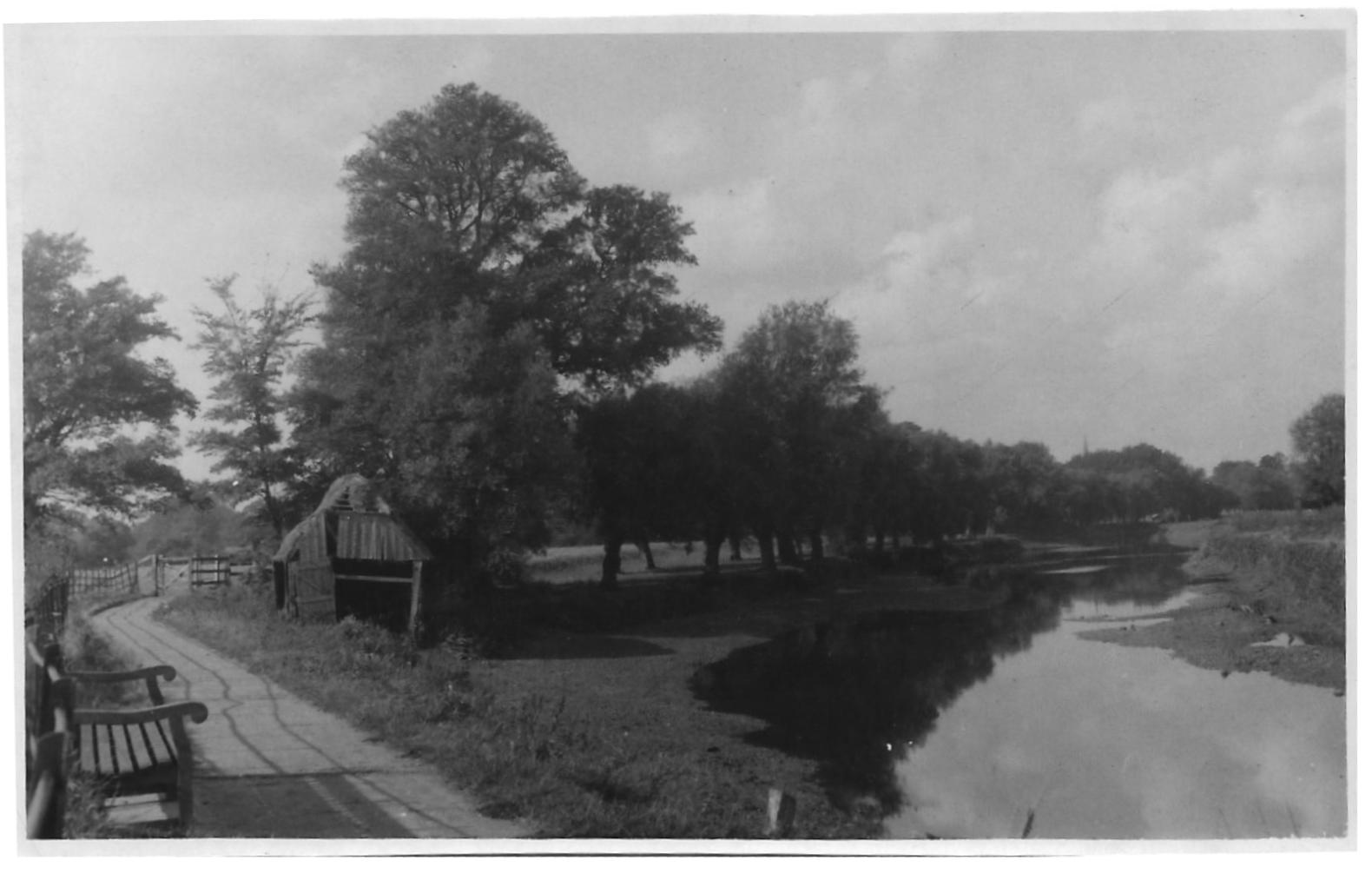 3.3 The Manor Boathouse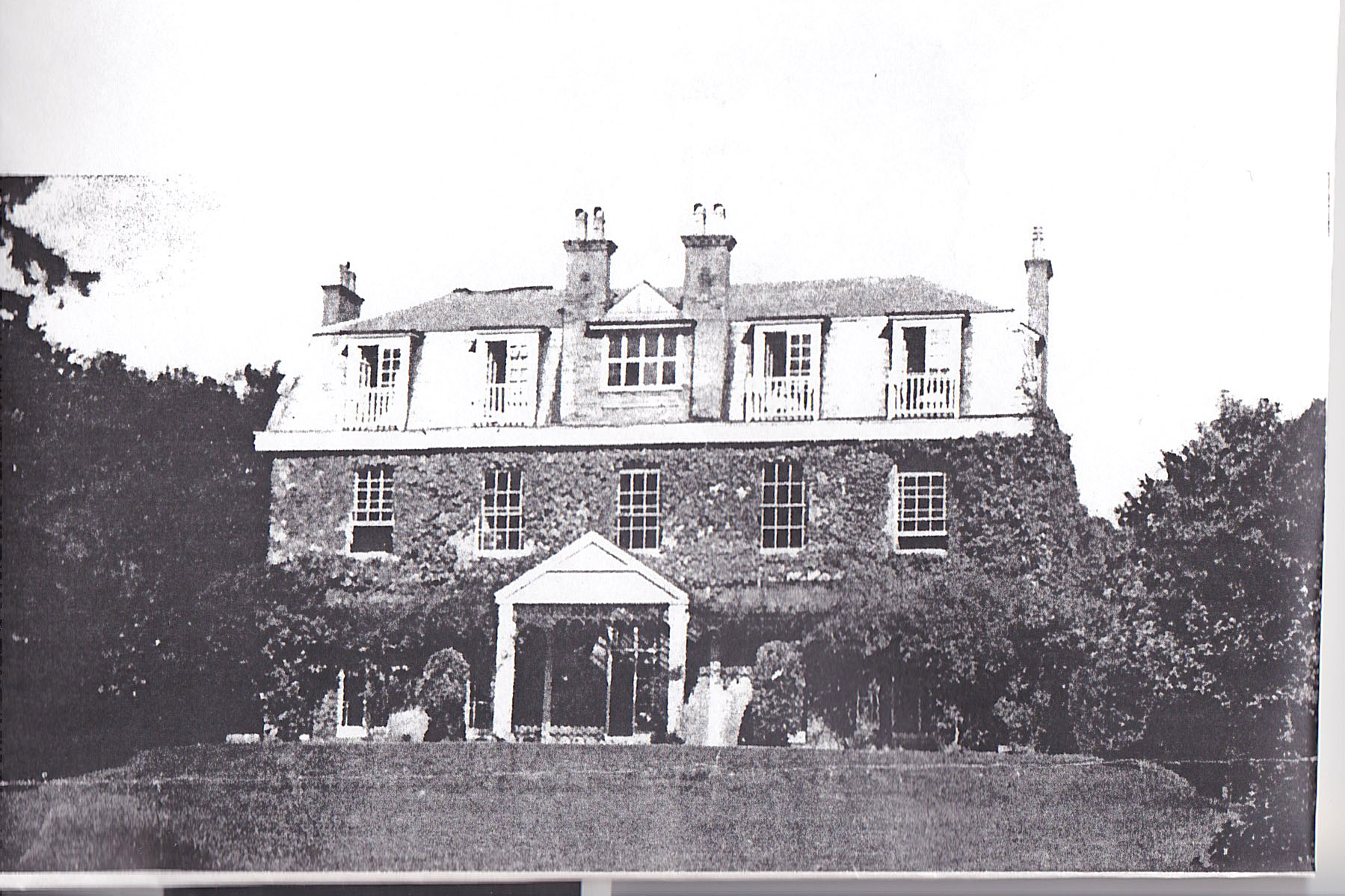 3.4 Madeley Court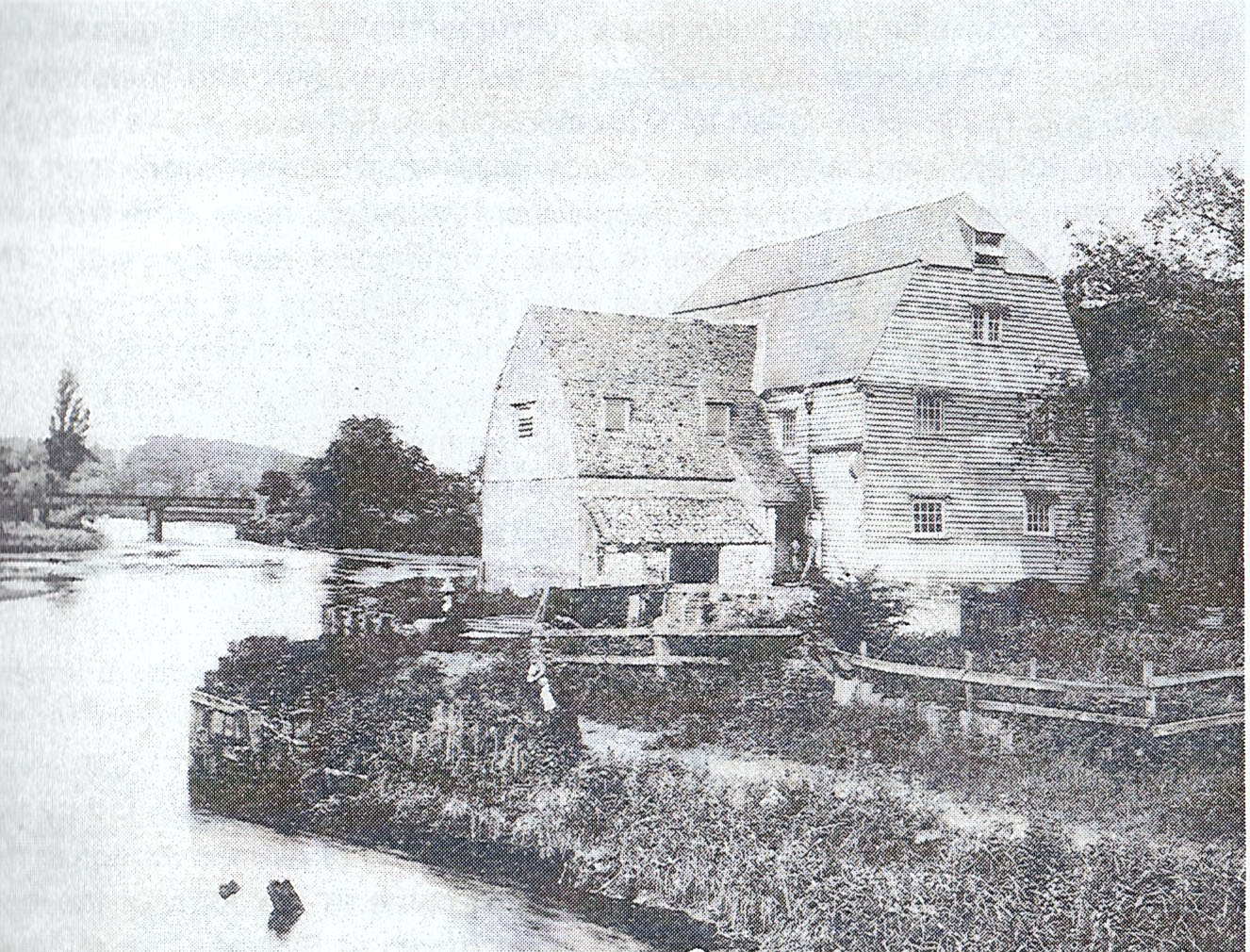 3.5 Hemingfoird Grey Watermill and railway line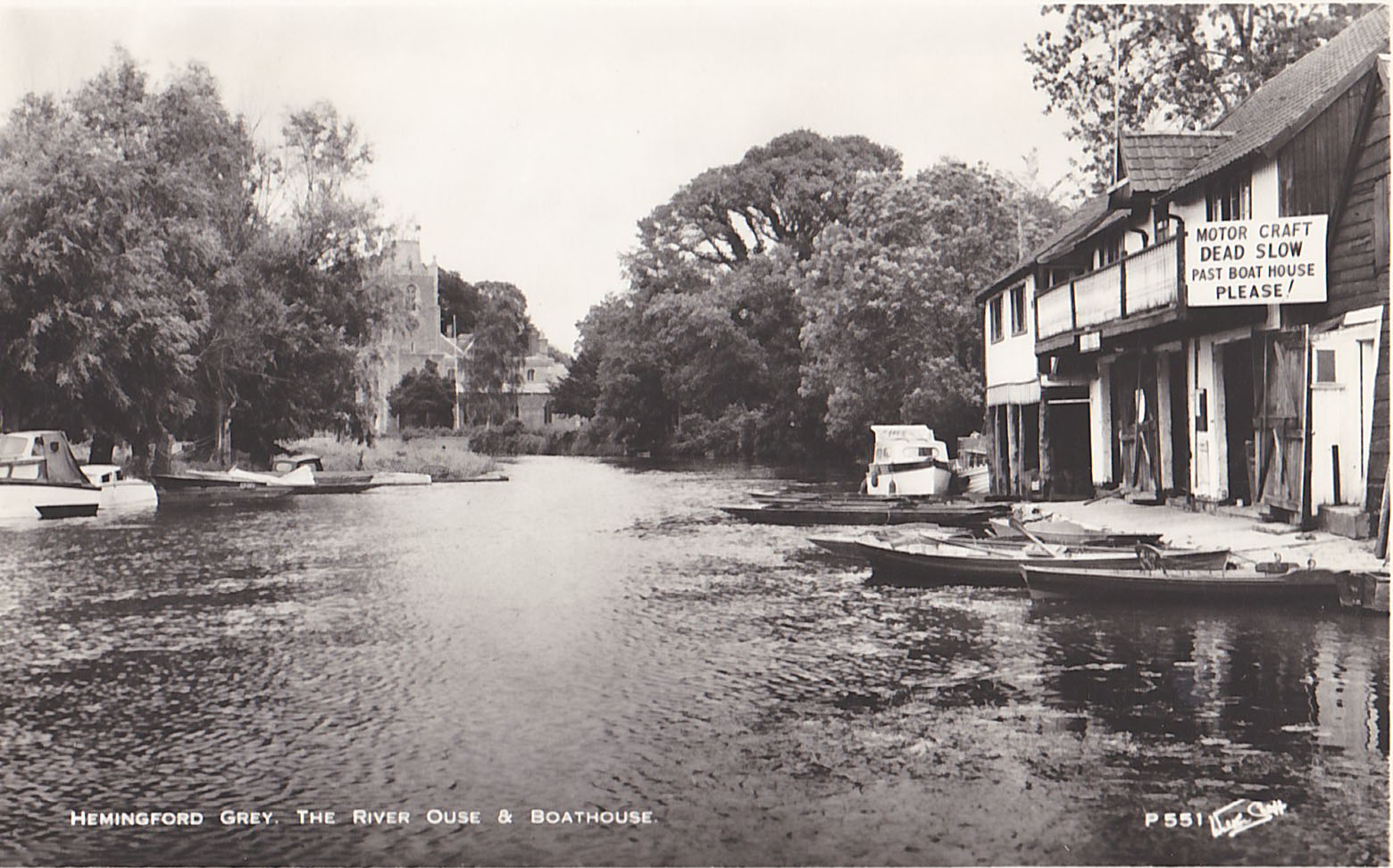 3.6 Hemingford Grey Boathouse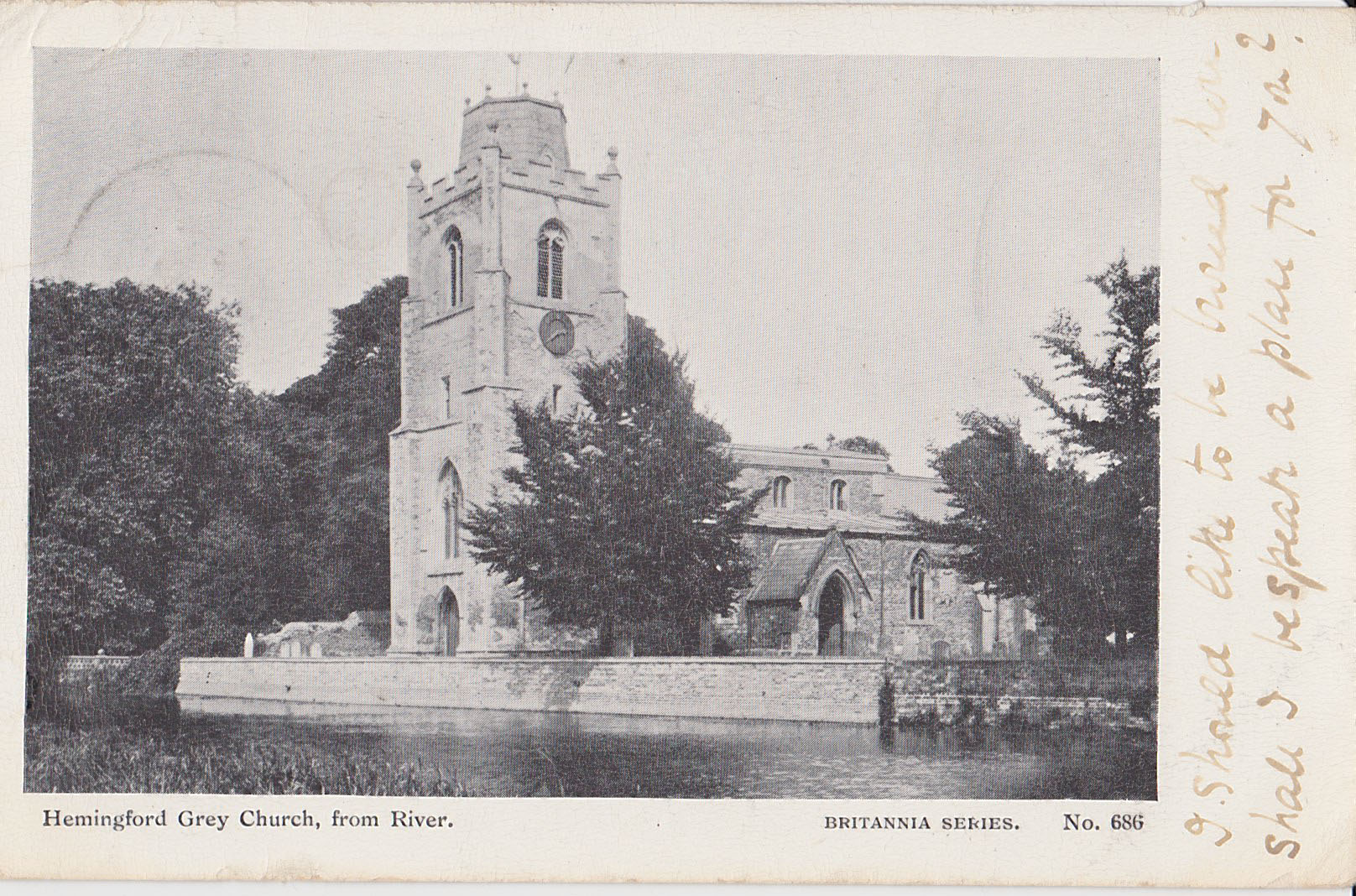 3.7 Hemingford Grey Church. The writing says "I should like to be buried here.
Shall I bespeak a place for you ?"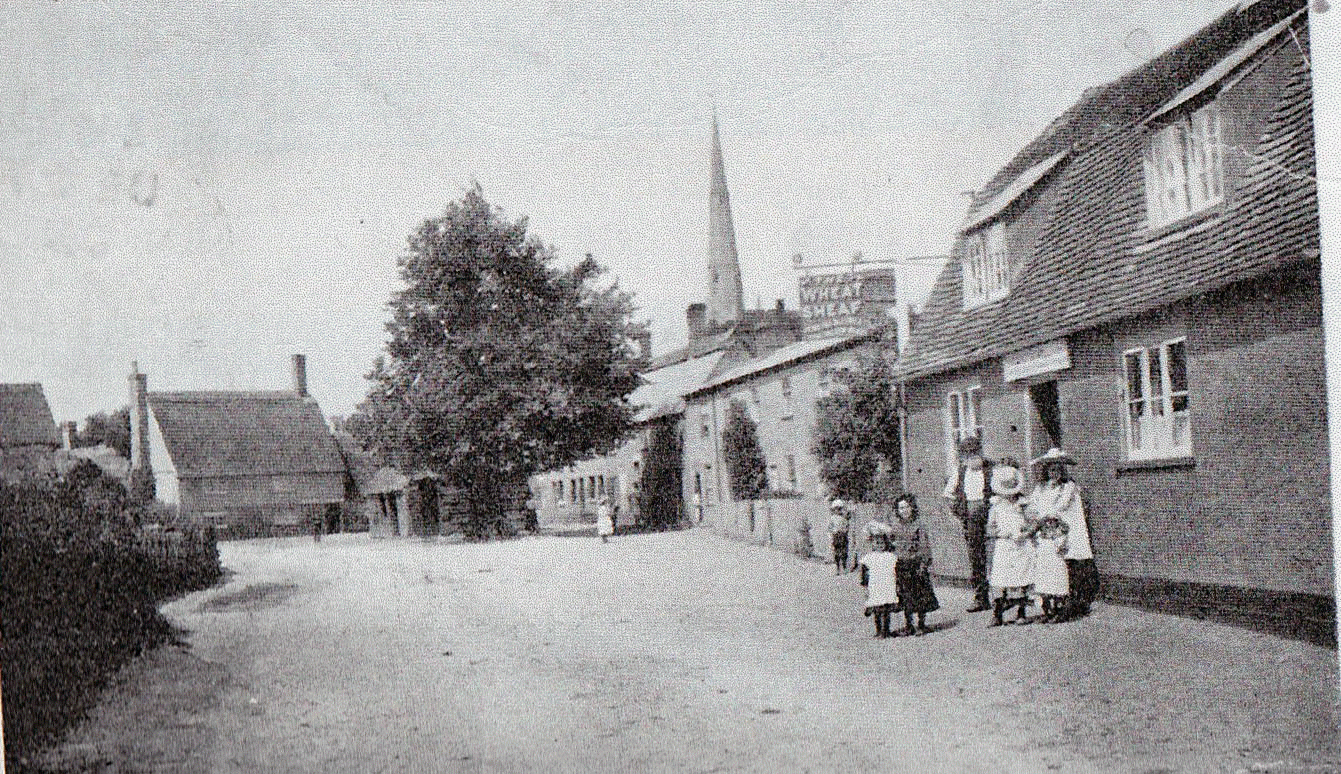 3.8 Hemingford Abbots c.1900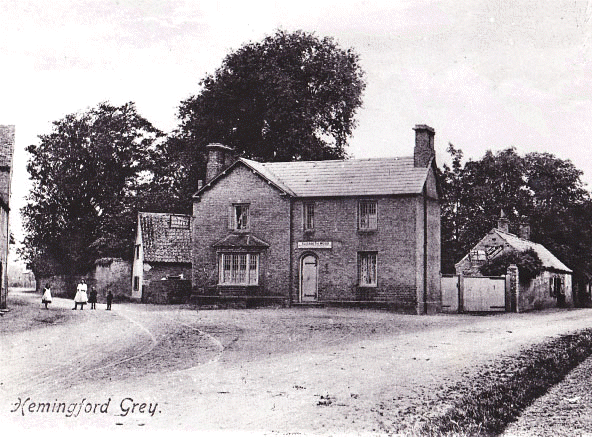 3.9 Apex House, Hemingford Grey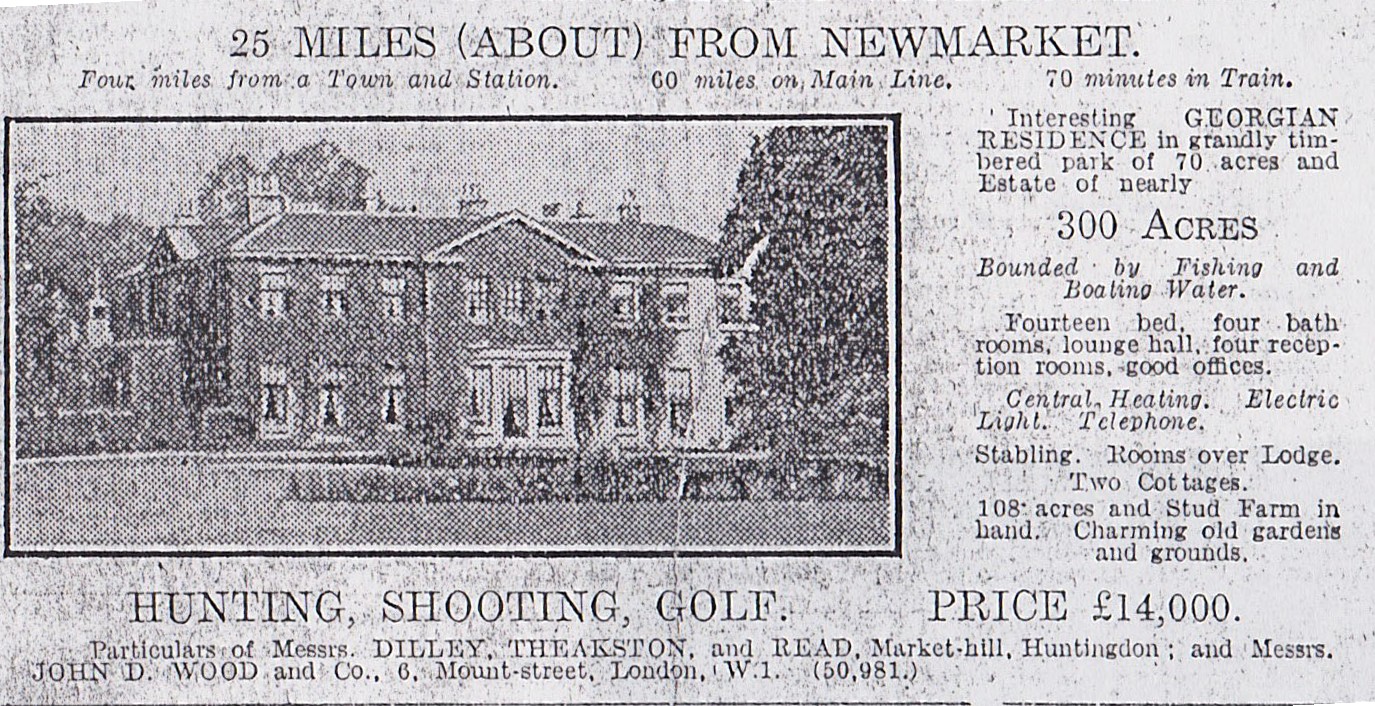 3.10 For Sale notice for Hemingford Park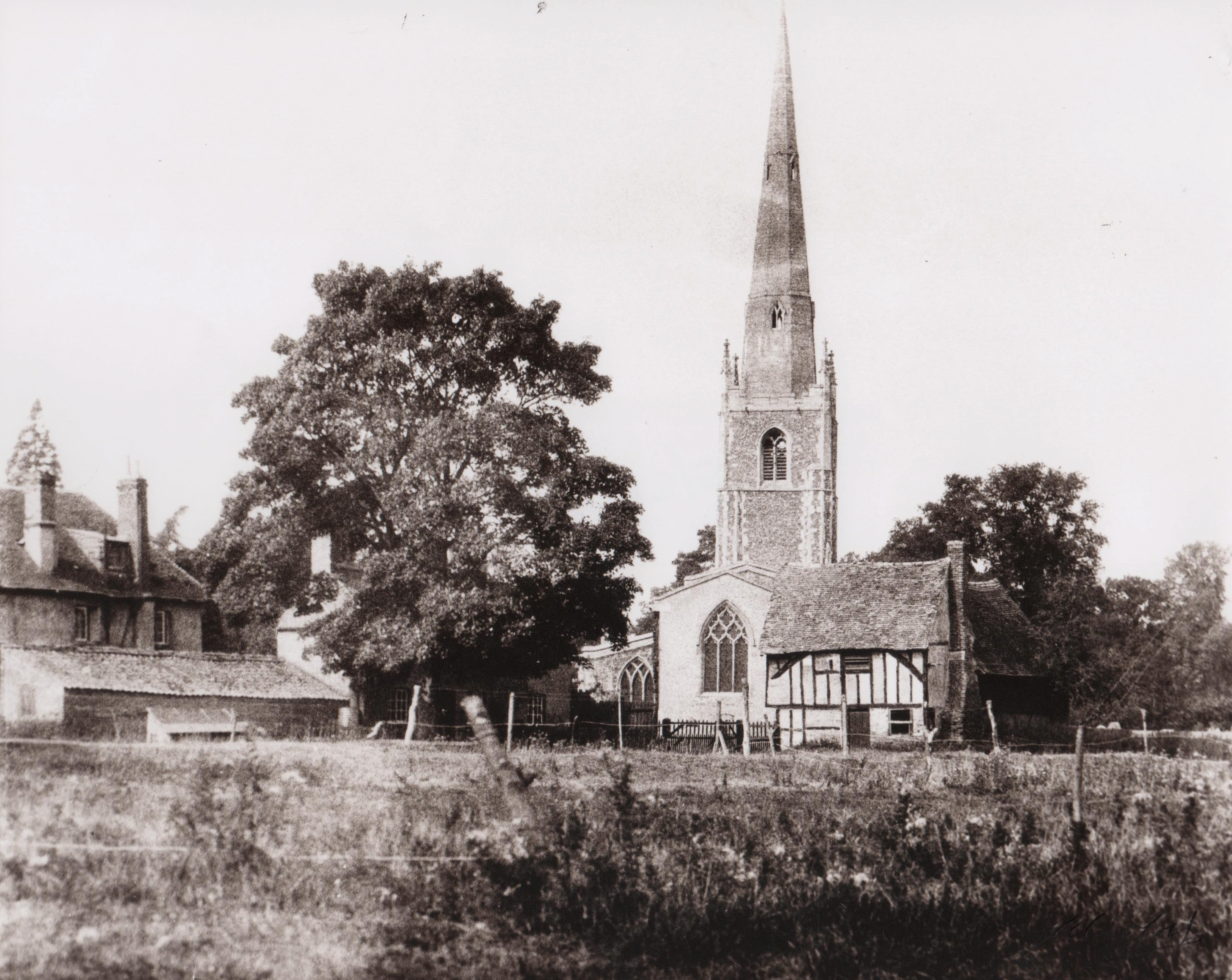 3.11 St Margaret's Church 1934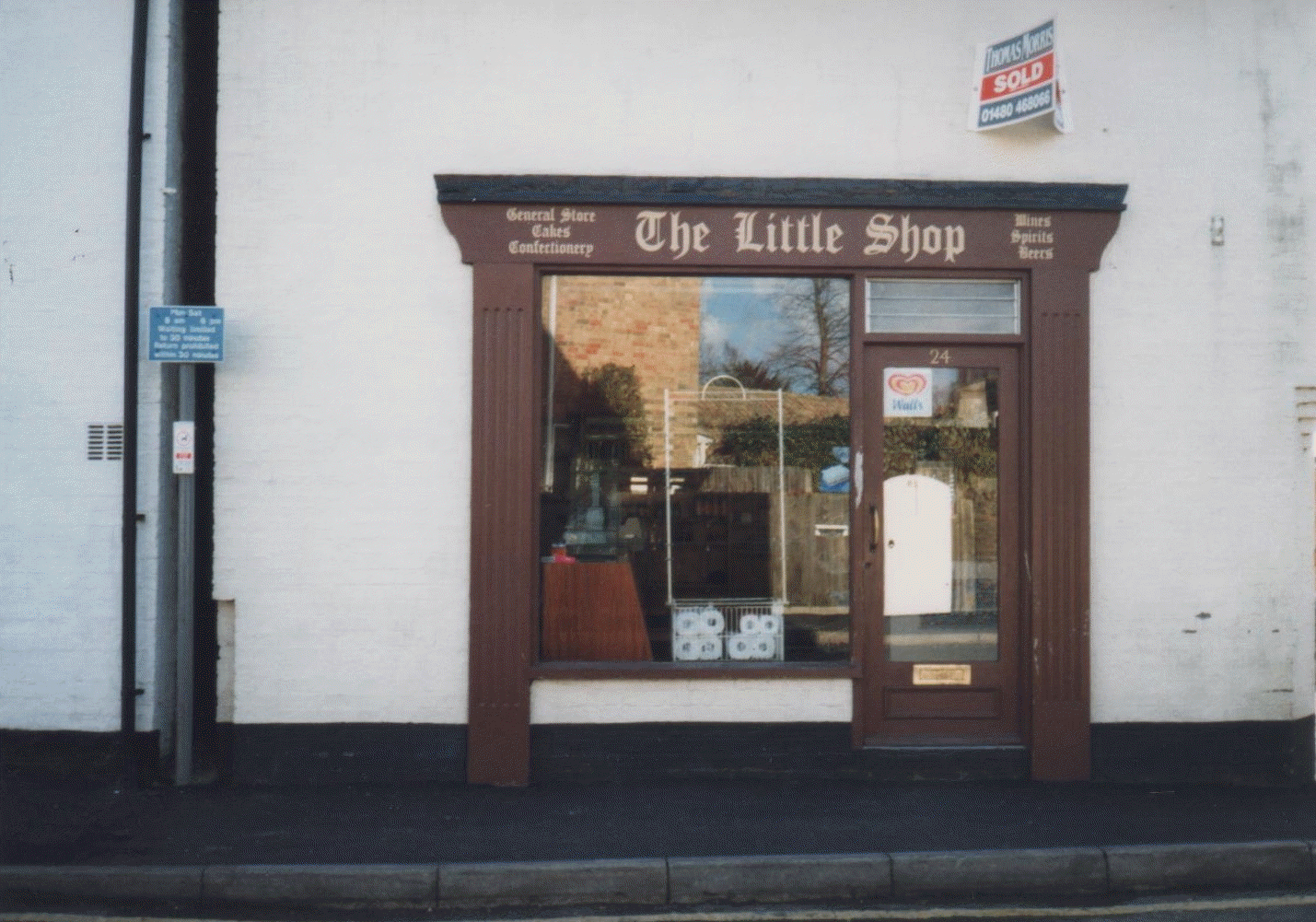 3.12 The Little Shop, High Street 1999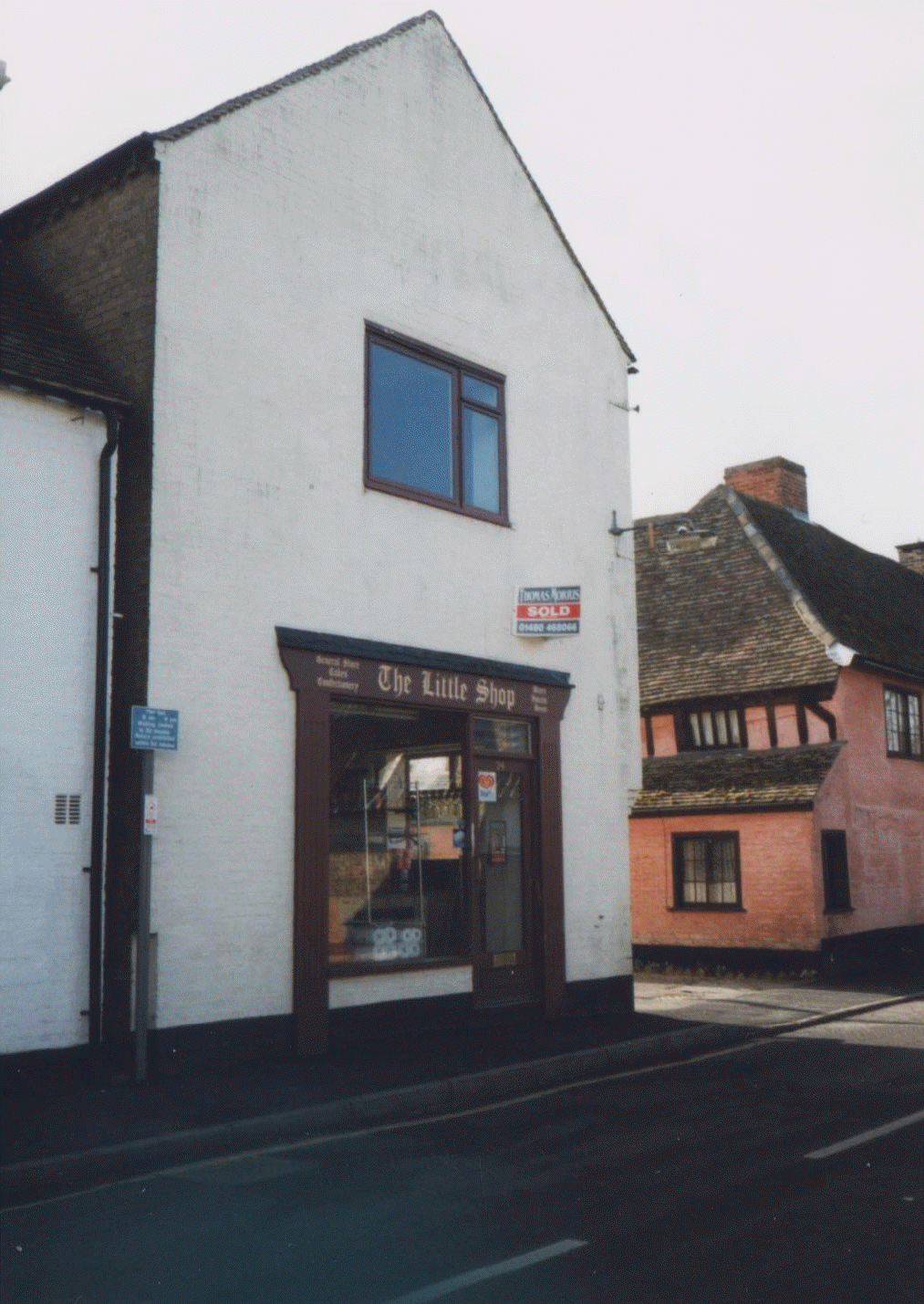 3.13 The Little Shop, High Street 1999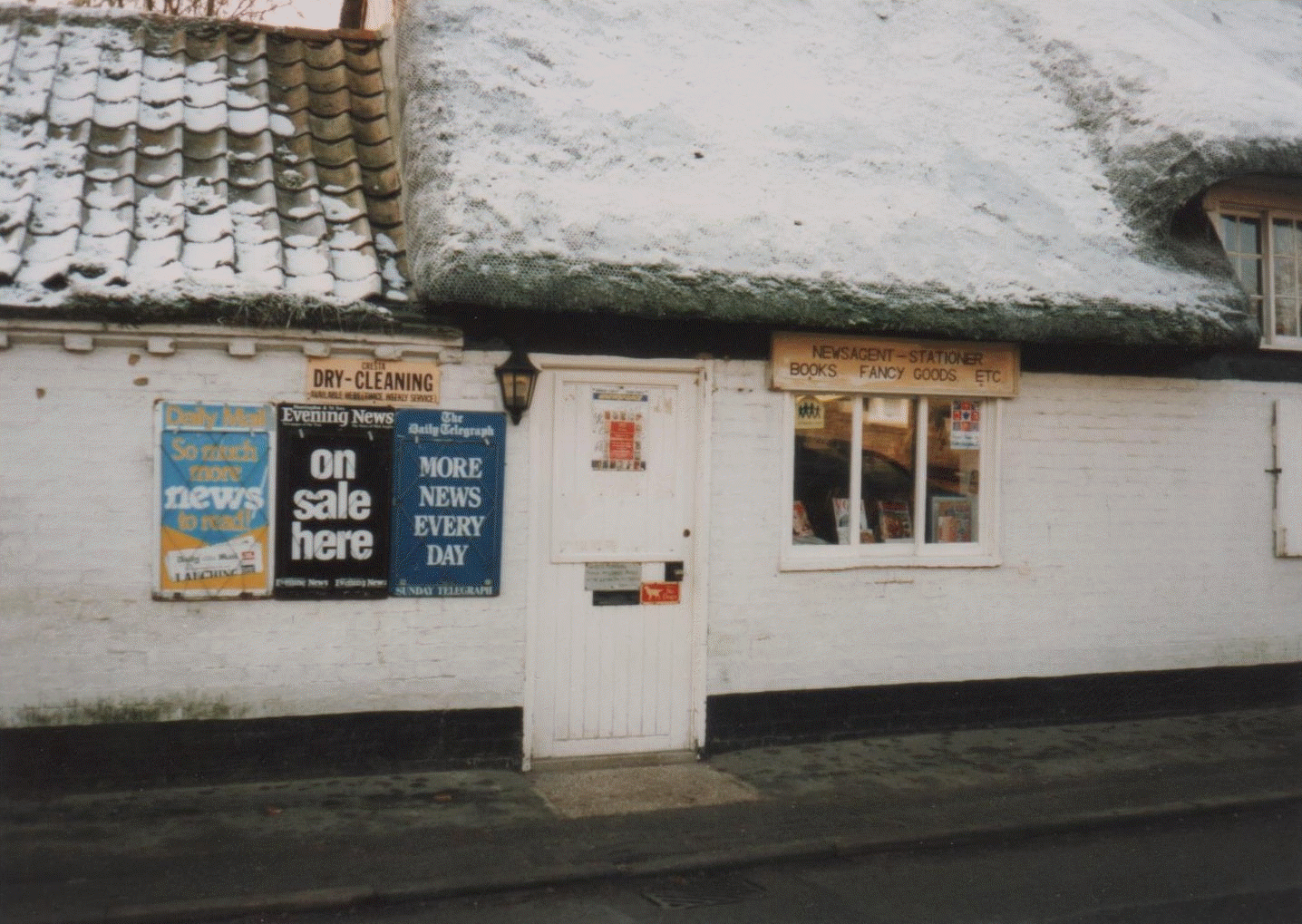 3.14 The Old Bakery, then Paper Shop, 1995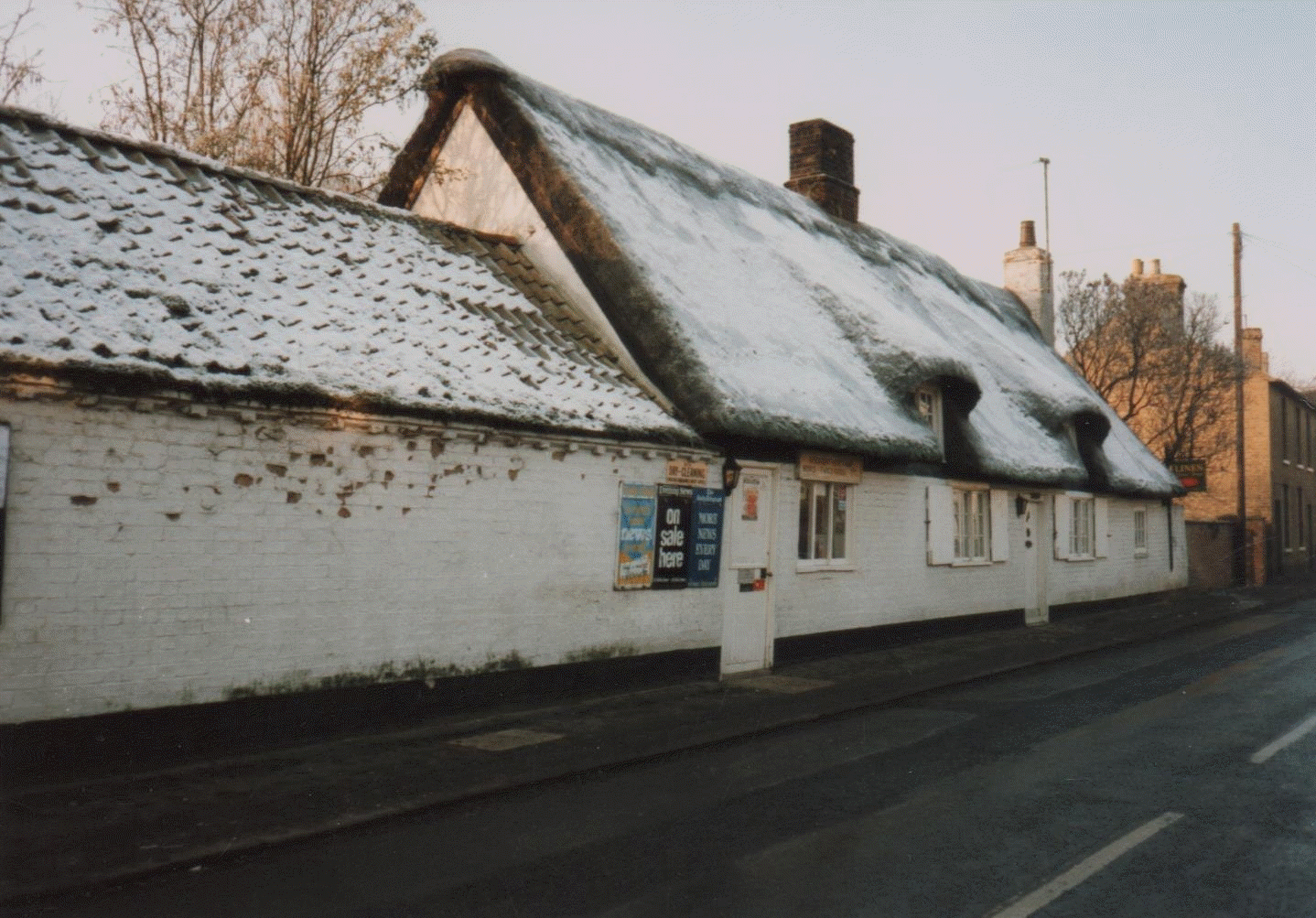 3.15 Paper Shop 1995